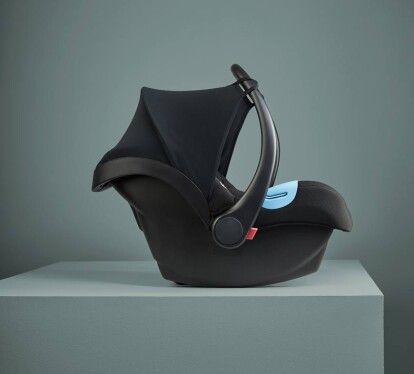 Car seat
A must-have for family trips. Guarantees excellent safety and comfort for children from 0+.
Compatible with Anex e/type, Anex m/type, Anex l/type and Anex Quant models.
3-point safety belt. Easy buckling 3-point harness with padded covers. Adjustable in height.
Canopy. Integrated designer canopy with a perfect sun and wind protection (UV50+).
Removable insert. Provides a comfortable position for newborns and can be removed for older children.
Adjustable handle.
Certification: ECE-R144, BC100B, AGC
Suitable weight: up to 13 kg
Seat weight: 3.3 kg
Fabrics: removable washable fabrics
Color: black, gray
Installation in a car: safety belt, ISOfix base