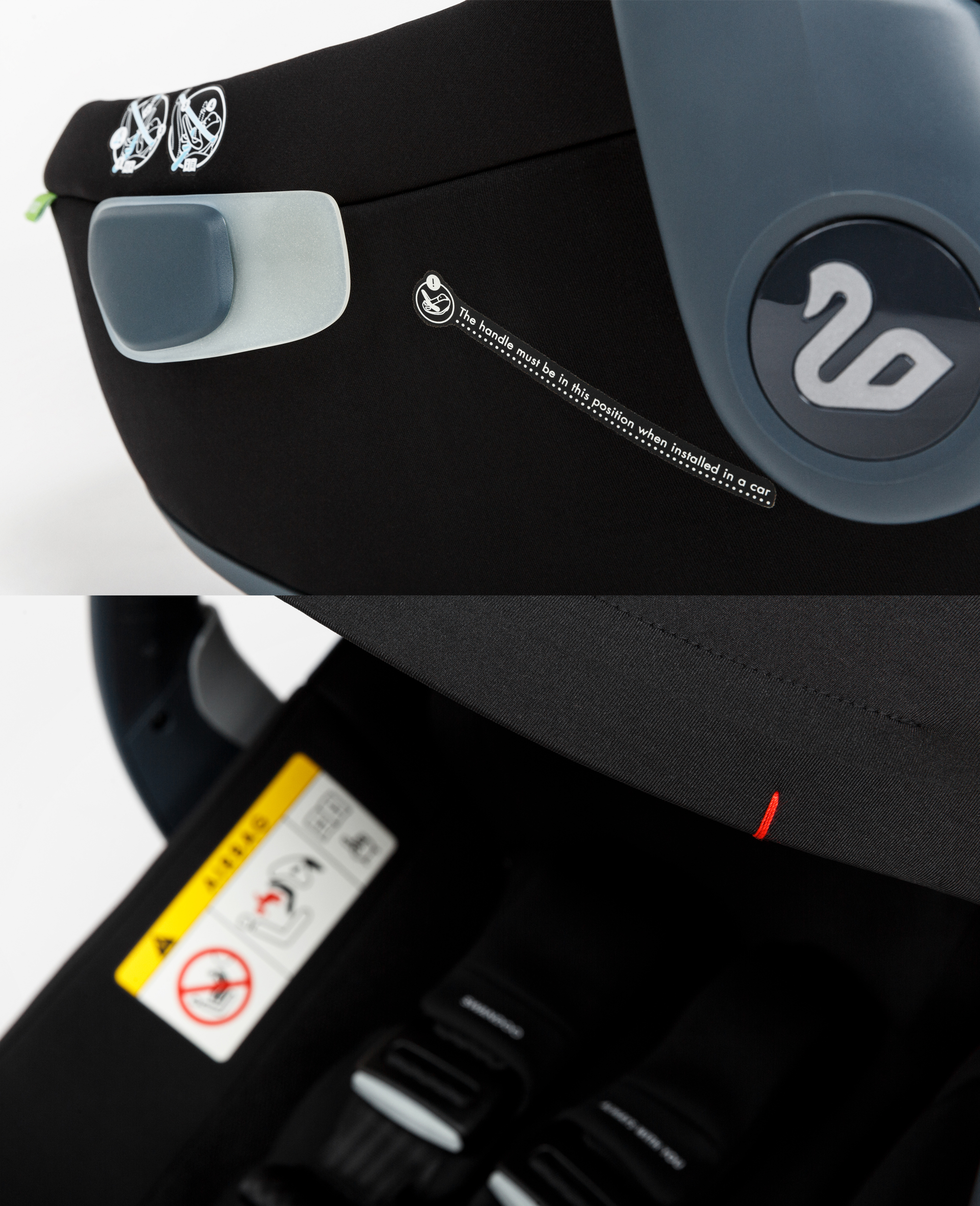 Quant car seat
Quant car seat by Swandoo provides superior safety, comfort and peace of mind. It's a stylish solution for modern families.
Compatible for Quant stroller.
You should to use two types of adapters for installing to the Quant frame: the adapter that attaches to the car seat (included) and Quant adapters on the frame (is not included).

Suitable weight: up to 13 kg or 40 — 85 cm
Seat weight: 4.7 kg
Fabrics: removable and machine washable fabrics
Color: black
Installation in a car: safety belt

Features:
• Newborn pillow
• Our removable memory-foam insert provides 360° impact protection & ergonomic lie flat position. Suitable for little ones from 40 to 60 cm and up to 6 kg (general suitable weight up to 13 kg).
• Integrated sun canopy
• The integrated UPF50+ sun canopy protects your baby from sunrays.
• Easy control of harness straps
• An individual adjustment of harness straps for a more secure and snug fit.
• Adjustable headrest
• Six positions to always fit your growing baby.
• Adjustable handle
• Four positions for your requirements: driving, carring and swinging, stroller position and fixed position.
• Glowing seat belt guides
• The seat belt guides glow in the dark for higher visibility.