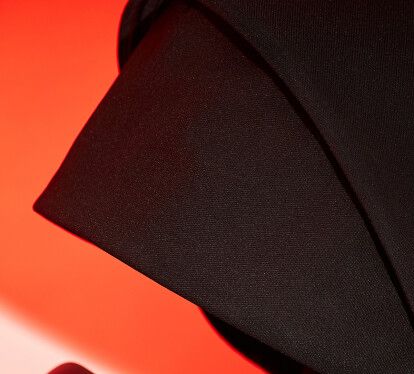 Canopy peak m/type
Canopy peak extends the hood of the stroller and provides full coverage for your kid. It can be easily attached with a zipper to the carrycot or the seat unit. It can also be hidden inside the hood, if it is needed. Portable, effective and stylish. Great travel accessory for unpredictable weather.
Outer material: 100% polyester
Lining material: 75% polyester, 25% calico
Protection: UV50+, WR
Dimensions: 70×19 cm
Color: black, gray.
Where to buy Anex canopy peak m/type?
Buy original baby strollers in our official representatives' stores. You can find the closest shop here.
Anex m/type strollers in Azerbaijan: Baku, Ganja, Sumqayit, Lankaran, Mingelchaur, Saatli, Qaracuxur, Sirvan, Bakixanov, Nakhchivan, Sheki, Yevlakh, Xankandi, Bilajari, Mastaga, Agdam, Khirdalan, Barda, Xacmaz, Salyan, Hovsan, Jalilabad, Shamkhor, Geoktschai, Agdzhabedy, Imishli, Lokbatan, Shamakhi, Sabirabad, Amirdzhan, Fizuli, Buzovna, Biny Selo, Agdas, Divichibazar, Haciqabul, Quba, Zabrat, Sabuncu, Kyurdarmir, Haci Zeynalabdin, Qazax, Shushi, Neftcala, Zaqatala, Terter, Yelenendorf, Ahmadbayli, Aghsu, Yeni Suraxani, Qusar, Ujar, Beylagan, Mardakan, Astara, Binagadi, Xudat, Ismayilli, Pirallahi, Qobustan, Prishibinskoye, Tovuz, Aghstafa, Qax, Qutqashen, Badamdar, Balakhani, Culfa, Zardob, Saray, Martakert, Zyrya, Yukhary-Dashkesan, Ordubad, Turkan, Masally, Belokany, Aliabad, Bilajer, Ramana, Kyadabek, Corat, Yayci, Kerbakhiar, Jebrail, Cahri, Nardaran, Zangilan, Dzagam, Qobu, Goranboy, Sharur City, Lerik, Severo-Vostotchnyi Bank, Naftalan, Qubadli, Aran, Oguz, Cinarli, Mincivan, Qizilhacili, Samux, Dunyamalilar, Boradigah, Xocali, Ceyranbatan, Avsar, Qarayeri, Khodzhi-Gasan, Novyy Karanlug, Yardimli, Qobustan, Lacin, Khyzy, Kyzyl-Burun.
Stores