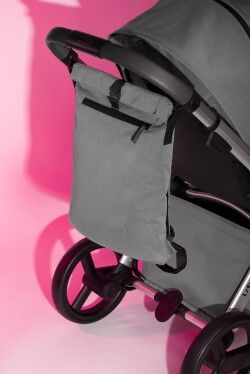 Capacious backpack l/type for parents
The l/type backpack is made of 100% water-repellent polyester with a high sun protection level. There are locks on the belts for fastening it on the pram holder, and a handle thanks to which you can carry the backpack in hands.
The backpack has one capacious section and two pockets: inside and outside. The handles and back are filled with foamed polyethylene, so it always keeps its shape and looks good. The entrance to the main section is fixed with a velcro and a metal hook with a loop.
Color: shadow / denim / stone / pesto / flash / purple