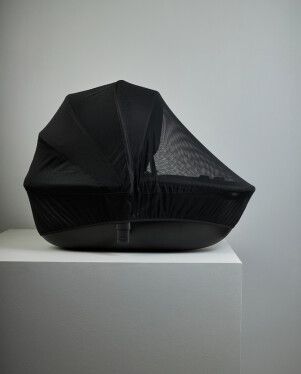 Mosquito net
Be sure to acquire the Quant mosquito net to protect your baby from insects. It's made of durable material that provides more ventilation so that a child feels more comfortable.
This mosquito net is an easy fit for the Quant stroller and is easy to use as well.
Material: 100% polyester, antiallergenic
Color: black
Net weight: 105 g
Where to buy Anex accessories?
Buy original baby strollers and accessories in our official representatives' stores. You can find the closest shop here.
Strollers Anex m/type in Kyrgyzstan: Bishkek, Osh, Jalal-Abad, Karakol, Tokmok, Kara-Balta, Naryn, Uzgen, Balykchy, Talas, Kyzyl-Kyya, Bazar-Korgon, Iradan, Tash-Kumyr, Kant, Toktogul, Cholpon-Ata, Kara Suu, Isfana, Kyzyl-Suu, At-Bashi, Suluktu, Kochkor-Ata, Nookat, Kerben, Tyup, Aydarken, Ak-Suu, Kaindy, Kemin, Batken, Sosnovka.
Stores