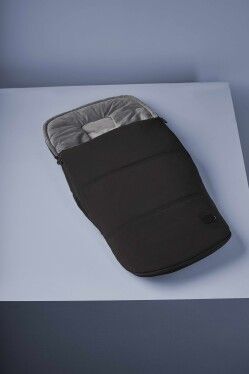 Sleeping bag
Keeps your baby cozy and warm during chilly days.
Description:
Suitable for all models of carrycot and seat unit
Unbuttons with a zipper located circle-wise on the sleeping bag
The front part can be removed
The back part can be used as a liner
Slots for seat belts
The top of the sleeping bag can be easily tightened. It forms a hood that further protects the baby.
Water-repellent, easy to clean material with UV50+ protection
Recommended age: from 0 to 1 year
Outer material: 100% polyester
Filler material: 100% synthetic winterizer
Lining material: 100% velveteen
Where to buy Anex accessories?
Buy original baby strollers and accessories in our official representatives' stores. You can find the closest shop here.
Strollers Anex m/type in Kyrgyzstan: Bishkek, Osh, Jalal-Abad, Karakol, Tokmok, Kara-Balta, Naryn, Uzgen, Balykchy, Talas, Kyzyl-Kyya, Bazar-Korgon, Iradan, Tash-Kumyr, Kant, Toktogul, Cholpon-Ata, Kara Suu, Isfana, Kyzyl-Suu, At-Bashi, Suluktu, Kochkor-Ata, Nookat, Kerben, Tyup, Aydarken, Ak-Suu, Kaindy, Kemin, Batken, Sosnovka.
Stores