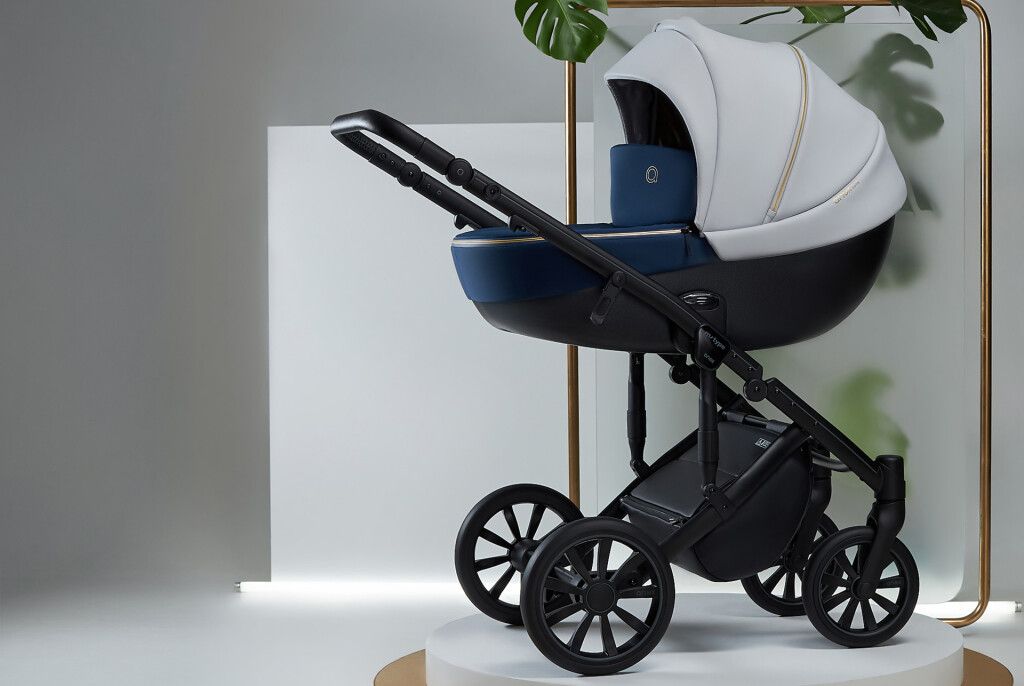 Anex m/type collection has always been about motion. It has the energy to be unstoppable, the ability to conquer any road. To be in motion means to change, to achieve desires. However, there are moments when internal changes are much more important.
Noble is our special edition that combines different emotions. Majestic and calm, playful and magnetic, all that are experienced by mothers-to-be. After all, emotional and physical changes of motherhood are a special kind of motion.
Blue represents variety. It brings harmony and inspires with its stormy moods at the same time. White shades balance it, add elegance and purity. This color resembles the fluttering of butterflies in anticipation of something cherished to happen. Of course, such a tandem needed an eye-catching detail. That's how the gold ribbon appeared on the hood of the carrycot. It reminds that the biggest treasure in the life of parents will soon be riding in this stroller.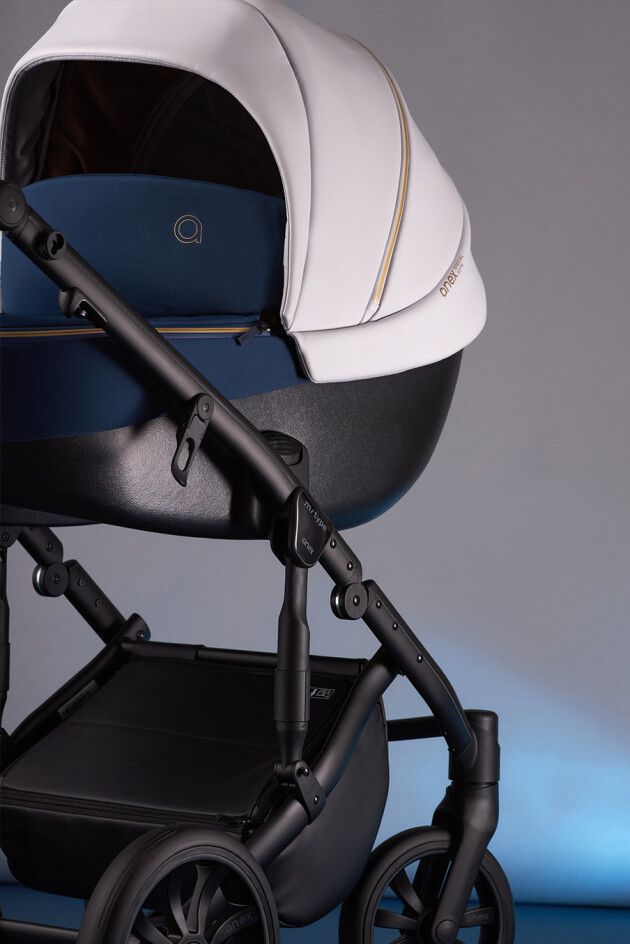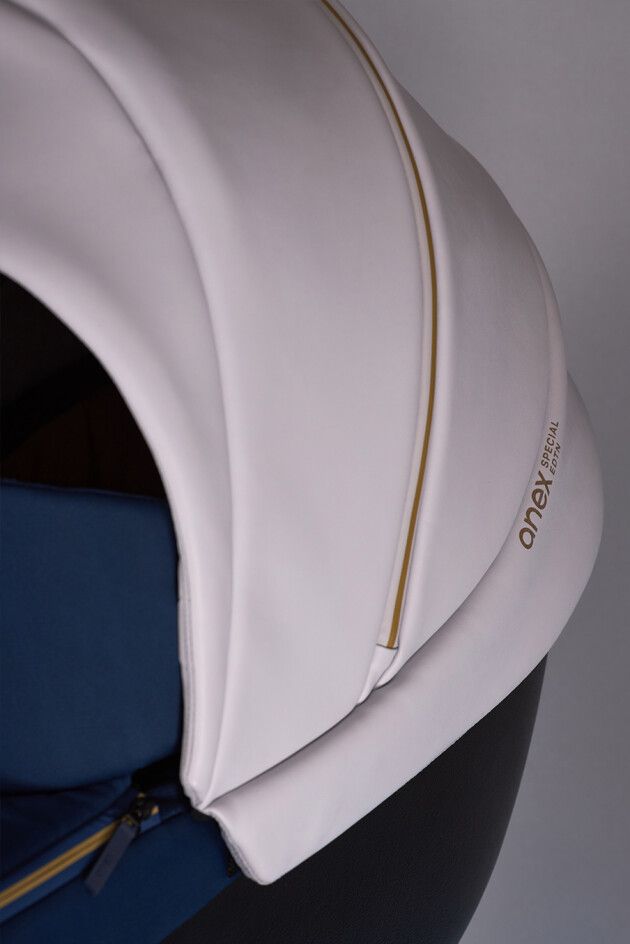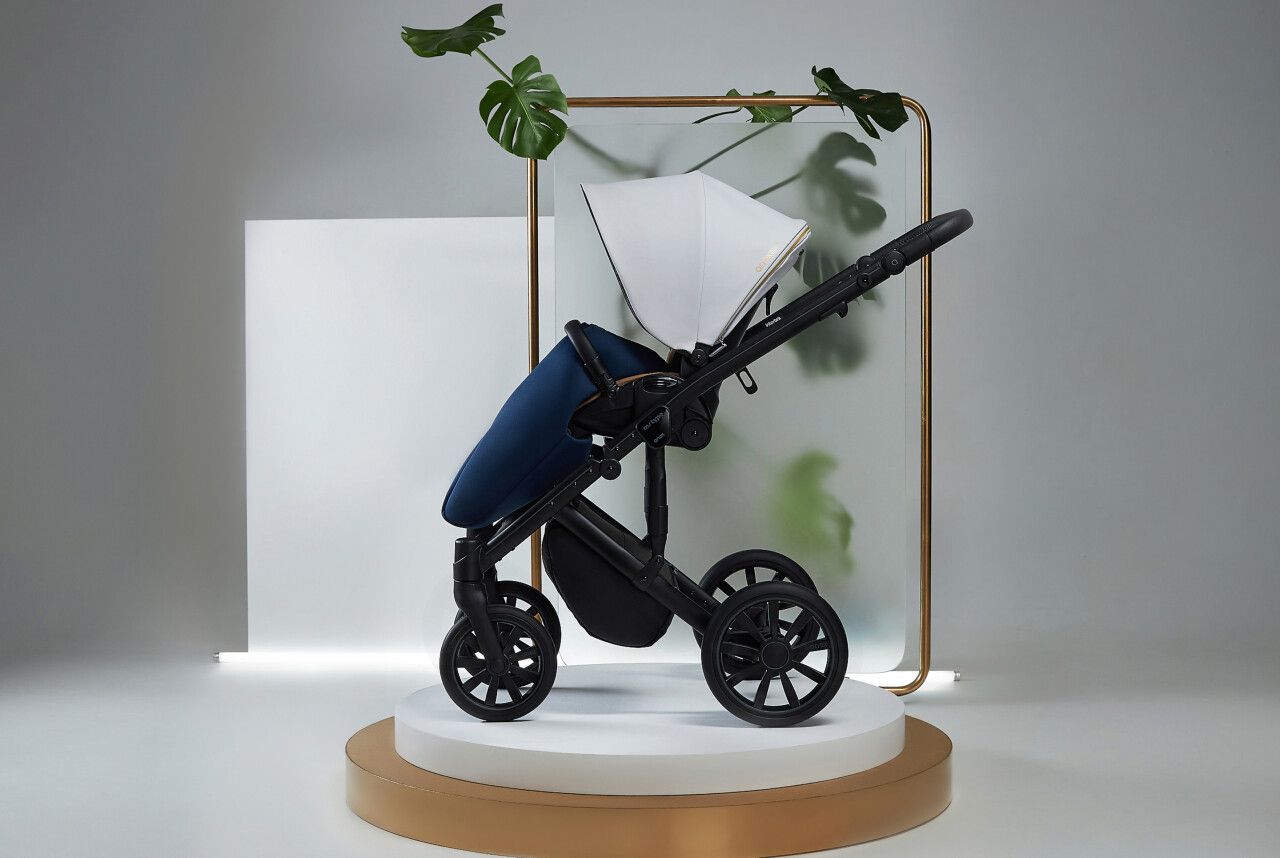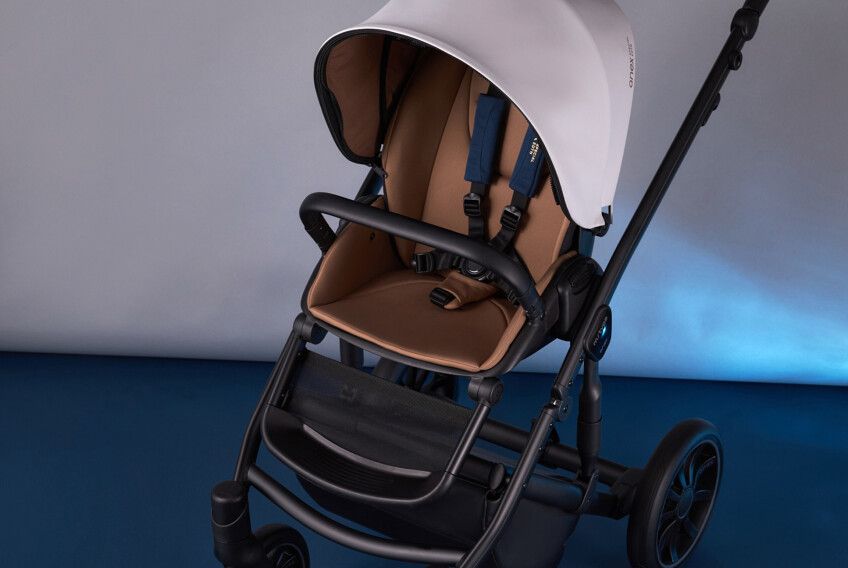 As a result, we created a special design with a fresh perspective on femininity. Blue is known as a usual choice for boys. We believe that this color is a perfect match for girls too.