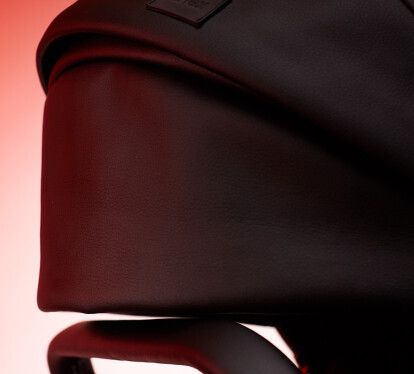 Canopy peak e/type
Canopy peak extends the hood of the stroller and provides full coverage for your kid. It can be easily attached with a zipper to the carrycot or the seat unit. It can also be hidden inside the hood, if it is needed. Portable, effective and stylish. Great travel accessory for unpredictable weather.
Suitable only for strollers with hood zippers. The updated versions of the design do not have such zippers.

Outer material: 100% polyester

Lining material: 75% polyester, 25% calico

Protection: UV50+, WR

Dimensions: 70×19 cm

Color: black.