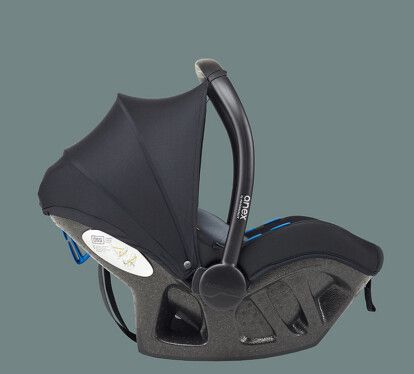 Pixel Car Seat
The lightest seat available on the market. Avionaut x Anex collaboration.
Compatible with Anex m/type PRO, Anex m/type, Anex e/type, Anex l/type and Anex Quant models.
! Available ONLY with Anex strollers. Pixel can not be ordered separately.
Made of ultra-light and eco-friendly Expanded Polypropylene (EPP).
Weighs only 2.5 kg.
Absorbs energy in the event of a road accident.
Complies with the most recent European i-Size safety standards. Scored 4 stars in ADAC tests.
Red Dot-winning design.
10-year warranty upon registration on Avionaut.
Pixel is unique thanks not only to its lightness, but also its insert, developed in collaboration with physical therapists:
Pixel stabilizes and secures the correct positioning of the pelvis, torso and head in a straight line.
Pixel increases the child's breathing comfort.
Pixel limits the return of gastric contents to the esophagus.
The comfort and influence of the insert on the spines of young passengers won the praise of AGR, the German association for healthy backs.
Certification: i-Size ECE-R129, AGR, ADAC, OAMTC
Suitable weight: up to 13 kg
Suitable height: from 45 to 86 cm.
Seat weight: 2.5 kg
Fabrics: removable washable fabrics
Color: black
Installation in a car: safety belts, Avionaut IQ Base
Compatible car list