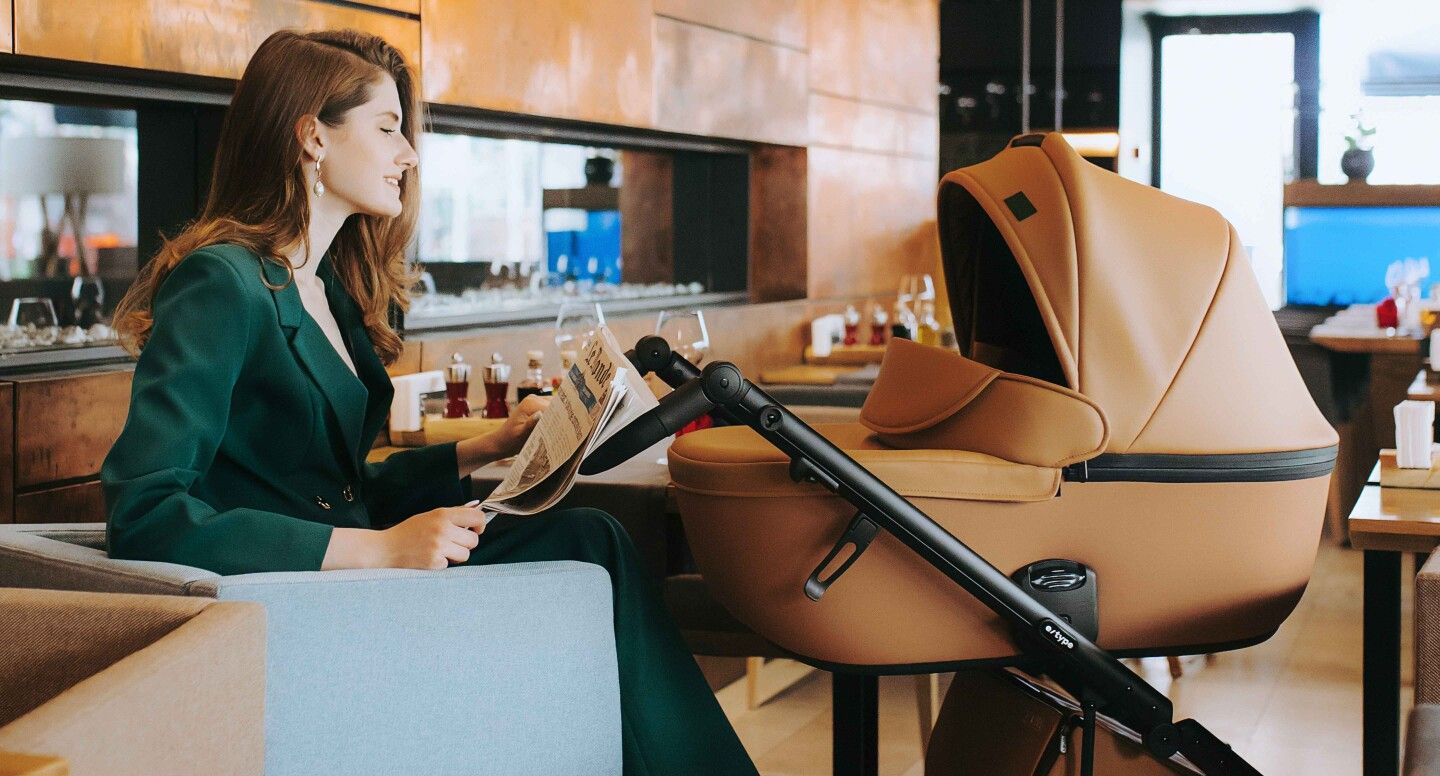 Anex e/type
Anex e/type is a new generation of strollers for people who are crazy about a balanced combination of style and comfort. Eco-leather makes the stroller look natural as well as amazingly elegant. Wheels provide soft movement within an urban environment, while a compact and practical bag contains all the necessary things for a mother and a child during everyday travel.
Awards & certificates
Our strollers are tested and certified according to European standards. We have won several awards because we work hard to ensure that our strollers comply with all the safety, stability, and durability requirements.
Weight, external and internal dimensions
Stroller with carrycot

Length : 105 cm
Width : 60 cm
Height : 121 cm
Weight : 14,25 kg

Stroller with seat unit

Length : 105 cm
Width : 60 cm
Height : 115 cm
Weight : 13,5 kg

Inner carrycot dimensions

Length : 79 cm
Width : 35 cm
Height : 18 cm
Weight : 5 kg

Inner seat unit dimensions

Seat length : 95 cm
Seat width : 34 cm
Backrest width : 33 cm
Weight : 4,25 kg

Frame

Length : 73,5 cm
Width : 51 cm
Height : 29 cm
Weight : 5,65 kg
Tech Specs
We provide each stroller with a range of safety systems and use materials that are compliant with all standards so that each baby feels comfortable and parents don't worry.
Features
Features of e/type strollers are based on usability for parents as well as comfort, and safety for kids. Therefore, the stroller allows one to get real pleasure from versatile and all-terrain walks.
Carrying carrycot. It is easy to carry the carrycot. Simply push the buttons and pull it up.
Big sleeping space in carrycot. The carrycot for babies aged 0+ has a big ample sleeping area 33×79 cm.
One-hand operation system. The buttons memory system creates convenience in case you want to correct the position of the hood on the carrycot or the seat unit with one hand.
Position for newborn babies. The seat unit gives the option of a recommended lying position for newborns.
Backrest & footrest adjustment. Stroller footrest and backrest adjustment allows choosing an individual height positioning, including the lying position.
Folding frame. The compact fold design of the frame with the seat unit makes strolls more convenient and active.
Height adjustable eco-leather handle. The height adjustable handle is an excellent solution for both tall and short parents to feel more convenience while strolling.
3X Dumper suspension. The triple shock absorption system ensures an absolutely smooth stroll and maneuverability of the stroller.
360-degree turning front wheels. Turning wheels give the ride more maneuverability and comfort allowing for overcoming of obstacles on the road.
Front forks lock system. The front fork system allows you to lock the wheels by pressing the button with a foot.
One click wheel connection. Mounting the wheels with one push, one click.
Accessories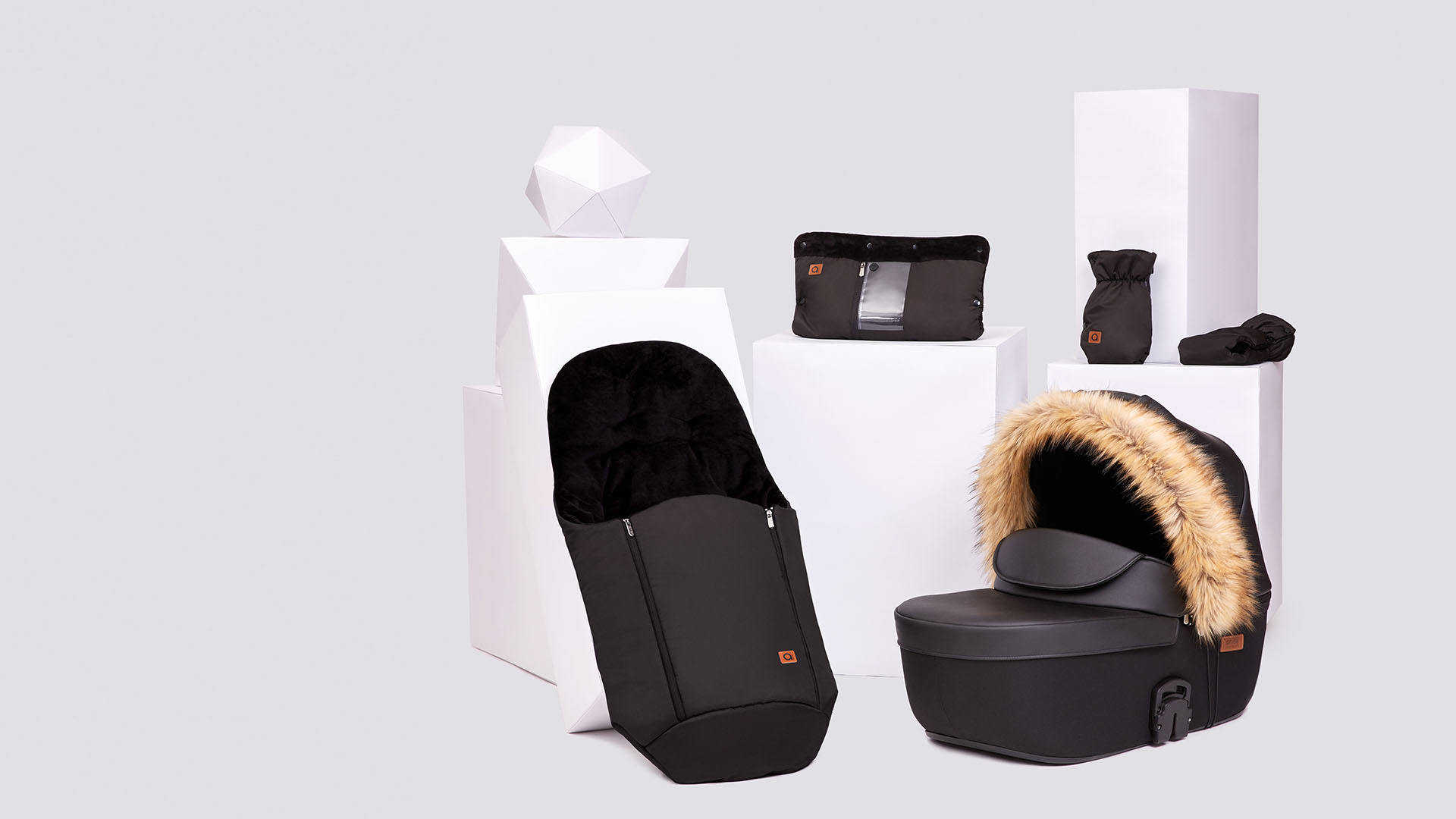 Anex accessories provide additional comfort and coziness for the baby. They are created by experienced manufacturers and designers. Only high-quality materials are utilized.