Baby strollers Anex
Each of our models was designed to perfectly suit absolutely different needs of parents and children. Choose your ideal baby stroller.
All strollers
Where to buy Anex stroller?
Each of our models was designed to perfectly suit absolutely different needs of parents and children. Choose your ideal baby stroller.
Strollers Anex m/type in Slovenia: Ljubljana, Maribor, Celje, Kranj, Velenje, Koper, Novo Mesto, Ptuj, Trbovlje, Kamnik, Jesenice, Nova Gorica, Domzale, Skofja Loka, Murska Sobota, Izola, Postojna, Logatec, Kocevje, Vrhnika, Slovenj Gradec, Slovenska Bistrica, Grosuplje, Krsko, Ravne na Koroskem, Ajdovscina, Brezice, Litija, Zagorje ob Savi, Menges, Idrija, Radovljica, Lucija, Crnomelj, Hrastnik, Sezana, Bled, Medvode, Rogaska Slatina, Zalec, Slovenske Konjice, Sentjur, Sevnica, Prevalje, Ilirska Bistrica, Ruse, Piran, Cerknica, Trzic, Miklavz na Dravskem Polju, Trzin, Sempeter pri Gorici, Ribnica, Ziri, Tolmin, Trebnje, Ljutomer, Lasko, Dravograd, Ankaran, Metlika, Mezica, Gornja Radgona, Sencur, Lendava, Zelezniki, Lenart v Slov. Goricah, Zrece, Sostanj, Brezovica pri Ljubljani, Radlje ob Dravi, Spodnje Hoce, Race, Crna na Koroskem, Beltinci, Polzela, Muta, Vojnik, Ig, Skofljica, Radenci, Ormoz, Radece, Borovnica, Pivka, Mozirje, Semic, Straza, Ivancna Gorica, Lovrenc na Pohorju, Mislinja, Store, Sentilj v Slov. Goricah, Bohinjska Bistrica, Smarje pri Jelsah, Vipava, Naklo, Prebold, Odranci, Log pri Brezovici, Bovec, Cerklje na Gorenjskem, Cerkno, Vodice, Vuzenica, Rogatec, Turnisce, Miren, Smartno pri Litiji, Kranjska Gora, Spodnji Duplek, Sentjernej, Mirna, Divaca, Oplotnica, Horjul, Selnica ob Dravi, Kanal, Dornava, Kidricevo, Gorenja Vas, Crensovci, Poljcane, Sredisce ob Dravi, Kobarid, Ljubno ob Savinji, Zuzemberk, Gornji Grad, Mirna Pec, Dobrovnik, Benedikt, Dobrova, Velika Polana, Pesnica pri Mariboru, Moravce, Verzej, Komenda, Nazarje, Vitanje, Preddvor, Sodrazica, Starse, Dolenjske Toplice, Gorisnica, Vransko, Volcja Draga, Moravske Toplice, Sv. Trojica v Slov. Goricah, Velike Lasce, Kostanjevica na Krki, Grad, Kozje, Komen, Smartno ob Paki, Puconci, Majsperk, Mokronog, Kobilje, Zirovnica, Videm, Zgornje Jezersko, Dobrna, Kozina, Leskova Dolina, Zgornja Kungota, Apace, Podcetrtek, Zgornje Gorje, Krizevci pri Ljutomeru, Recica ob Savinji, Videm pri Ptuju, Markovci, Cankova, Ribnica na Pohorju, Cirkulane, Salovci, Gornji Petrovci, Lukovica pri Domzalah, Luce, Tabor, Tisina, Zetale, Podlehnik, Jurovski Dol, Braslovce, Kuzma, Hrib-Loski Potok, Dobrovo, Trnovska Vas, Podvelka, Sentrupert, Vitomarci, Smarjeta, Jursinci, Nova Vas, Sveti Tomaz, Bistrica ob Sotli, Spodnja Hajdina, Rogasovci, Razkrizje, Makole, Skocjan, Dol pri Ljubljani, Hodos, Solcava, Sveti Jurij ob Scavnici, Destrnik, Sv. Ana v Slov. Goricah, Cerkvenjak, Dobje pri Planini, Osilnica, Zavrc, Kostel.
strollers for children, stroller for the child, strollers for toddlers, stroller for baby, stroller for baby and toddler, stroller for baby girl, stroller for baby boy, stroller for bitty baby, pram for baby boy, pram for baby born, stroller for baby cost, stroller for newborn, comfortable stroller for baby, carriage stroller for baby, buy a baby stroller
Stores
Accessories
Anex comprises a big range of additional accessories. Choose your own for a new stroller.
All accessories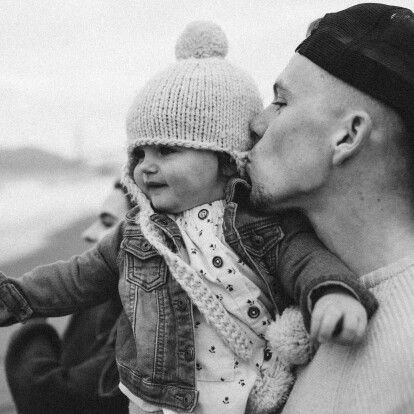 We Make Parenting Cool
We are a team of driven designers and engineers united in a common cause. Making the lives of babies and parents easier, better, and with a touch of the unique.
About us
Stories
Here we will time travel. Because cool stories are worth it. So much is going on! We want to share it with you and leave it here as a memory.
Explore stories
Awards & certificates
Our strollers are tested and certified according to European standards. Every day we work hard to make our strollers conform to safety, stability and durability requirements.
Stay tuned with Anex
We promise to send useful information only a few times a month.