Baby strollers Anex
Each of our models was designed to perfectly suit absolutely different needs of parents and children. Choose your ideal baby stroller.
All strollers
Where to buy Anex stroller?
Each of our models was designed to perfectly suit absolutely different needs of parents and children. Choose your ideal baby stroller.
Strollers Anex m/type in USA: Abilene, Akron, Albuquerque, Alexandria, Allen, Allentown, Amarillo, Anaheim, Anchorage, Ann Arbor, Antioch, Arlington, Arvada, Athens, Atlanta, Augusta, Aurora, Aurora, Austin, Bakersfield, Baltimore, Baton Rouge, Beaumont, Bellevue, Bend, Berkeley, Billings, Birmingham, Boise, Boston,, Boulder, Bridgeport, Brockton, Broken Arrow, Brownsville, Buckeye, Buffalo, Burbank, Cambridge, Cape Coral, Carlsbad, Carmel, Carrollton, Cary, Cedar Rapids, Centennial, Chandler, Charleston, Charlotte, Chattanooga, Chesapeake, Chicago, Chico, Chula Vista, Cincinnati, Clarksville, Clearwater, Cleveland, Clovis, College Station, Colorado Springs, Columbia, Columbia, Columbus, Columbus, Concord, Concord, Coral Springs, Corona, Corpus Christi, Costa Mesa, Dallas, Daly City, Davenport, Davie, Dayton, Dearborn, Denton, Denver, Des Moines, Detroit, Downey, Durham, Edinburg, Edison, El Cajon, El Monte, El Paso, Elgin, Elizabeth, Elk Grove, Escondido, Eugene, Evansville, Everett, Fairfield, Fargo, Fayetteville, Fishers, Fontana, Fort Collins, Fort Lauderdale, Fort Wayne, Fort Worth, Fremont, Fresno, Frisco, Fullerton, Gainesville, Garden Grove, Garland, Gilbert, Glendale, Glendale, Goodyear, Grand Prairie, Grand Rapids, Greeley, Green Bay, Greensboro, Gresham, Hampton, Hartford, Hayward, Henderson, Hesperia, Hialeah, High Point, Hillsboro, Hollywood, Honolulu, Houston, Huntington Beach, Huntsville, Independence, Indianapolis, Inglewood, Irvine, Irving, Jackson, Jacksonville, Jersey City, Joliet, Jurupa Valley, Kansas City, Kansas City, Kent, Killeen, Knoxville, Lafayette, Lakeland, Lakewood, Lakewood, Lancaster, Lansing, Laredo, Las Cruces, Las Vegas, League City, Lee's Summit, Lewisville, Lexington, Lincoln, Little Rock, Long Beach, Longmont, Los Angeles, Louisville, Lowell, Lubbock, Lynn, Macon, Madison, Manchester, McAllen, McKinney, Memphis, Menifee, Meridian, Mesa, Mesquite, Miami, Miami Gardens, Midland, Milwaukee, Minneapolis, Miramar, Mobile, Modesto, Montgomery, Moreno Valley, Murfreesboro, Murrieta, Nampa, Naperville, Nashville, New Bedford, New Haven, New Orleans, New York, Newark, Newport News, Norfolk, Norman, North Charleston, North Las Vegas, Norwalk, Oakland, Oceanside, Odessa, Oklahoma City, Olathe, Omaha, Ontario, Orange, Orlando, Overland Park, Oxnard, Palm Bay, Palmdale, Pasadena, Pasadena, Paterson, Pearland, Pembroke Pines, Peoria, Peoria, Philadelphia, Phoenix, Pittsburgh, Plano, Pomona, Pompano Beach, Port St. Lucie, Portland, Providence, Provo, Pueblo, Quincy, Raleigh, Rancho Cucamonga, Reno, Renton, Rialto, Richardson, Richmond, Richmond, Rio Rancho, Riverside, Rochester, Rochester, Rockford, Roseville, Round Rock, Sacramento, Saint Paul, Salem, Salinas, Salt Lake City, San Antonio, San Bernardino, San Diego, San Francisco, San Jose, San Mateo, Sandy Springs, Santa Ana, Santa Clara, Santa Clarita, Santa Maria, Santa Rosa, Savannah, Scottsdale, Seattle, Shreveport, Simi Valley, Sioux Falls, South Bend, South Fulton, Sparks, Spokane, Spokane Valley, Springfield, Springfield, Springfield, St. Louis, St. Petersburg, Stamford, Sterling Heights, Stockton, Sugar Land, Sunnyvale, Surprise, Syracuse, Tacoma, Tallahassee, Tampa, Temecula, Tempe, Thornton, Thousand Oaks, Toledo, Topeka, Torrance, Tucson, Tulsa, Tuscaloosa, Tyler, Vacaville, Vallejo, Vancouver, Ventura, Victorville, Virginia Beach, Visalia, Waco, Warren, Washington, Waterbury, West Covina, West Jordan, West Palm Beach, West Valley City, Westminster, Wichita, Wichita Falls, Wilmington, Winston–Salem, Woodbridge, Worcester, Yonkers.
strollers for children, stroller for the child, strollers for toddlers, stroller for baby, stroller for baby and toddler, stroller for baby girl, stroller for baby boy, stroller for bitty baby, pram for baby boy, pram for baby born, stroller for baby cost, stroller for newborn, comfortable stroller for baby, carriage stroller for baby, buy a baby stroller

Stores
Accessories
Anex comprises a big range of additional accessories. Choose your own for a new stroller.
All accessories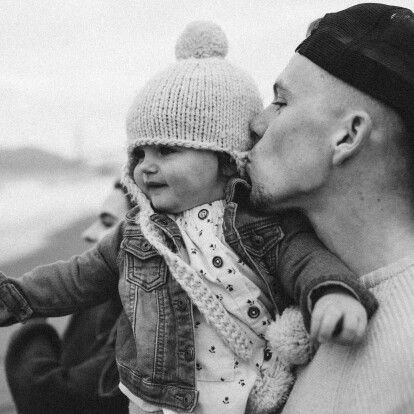 We Make Parenting Cool
We are a team of driven designers and engineers united in a common cause. Making the lives of babies and parents easier, better, and with a touch of the unique.
About us
Stories
Here we will time travel. Because cool stories are worth it. So much is going on! We want to share it with you and leave it here as a memory.
Explore stories
Awards & certificates
Our strollers are tested and certified according to European standards. Every day we work hard to make our strollers conform to safety, stability and durability requirements.
Stay tuned with Anex
We promise to send useful information only a few times a month.