Air-Z Mosquito Net
Keeps the baby mosquito-bite free during walks and other outings. Bugs have no chance to disturb your family adventures. Suitable for the Anex Air-Z model.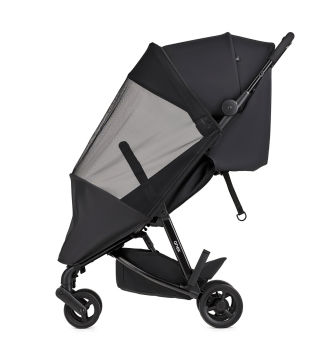 Description:
Secure installation with snaps in the center, middle, and bottom of the accessory
Elastic binding to avoid any gaps in covering
Shape retention
Binding of the lower part to prevent the baby's feet from damaging the mesh
Extra small hole mesh allows perfect airflow to keep the baby comfortable and cool
Small folded size fits easily in a bag
Stretchy, antiallergenic material with UV 50+ protection

Recommended age: to 4 years
Material: polyester
This product is covered by a 6-month warranty.