l/type carrycot adapters
Allow you to place your l/type carrycot higher.Suitable for Anex l/type strollers.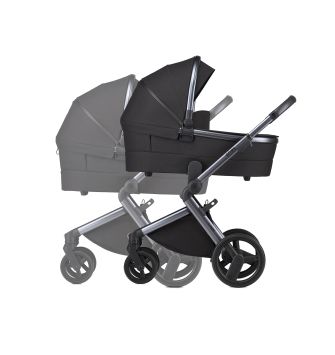 Description:
Better access to baby: no need to bend too low to the stroller.
Better access to basket: more distance between the cot and the basket.
Easy installation on the frame.
The frame can be folded without removing the adapters.

Lifting height: 10 cm (no regulation)
Length x width: 17,5х7,4 cm
Weight of adapters: 0,3 kg
Material: plastic
This product is covered by a 6-month warranty.