Universal cup holder
Every walk becomes better with a cup of delicious coffee or tea. We know how important it is for parents to have both hands free, so your favorite drinks can be conveniently placed in a universal cup holder. Suitable for all Anex strollers, strollers of other brands, and bikes.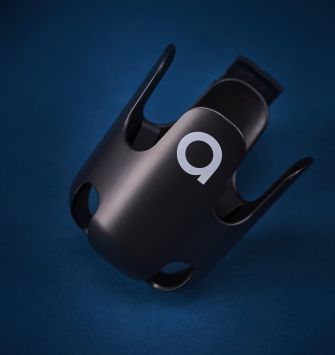 Description:
Can be easily attached to any Anex stroller, strollers of other brands, and bikes, thanks to the adjustment of the girth and angle

There is an elastic non-slip lining for better fixation on the frame

Can be easily detached from the mount and attached again in a second

It is large enough to hold an XXL latte or a bottle of water

Easy to care: it is enough to wipe it with a damp towel or napkin
Maximum load: 0.5 kg
Width x height: 9,2 x 10,2 cm
Please, place the cup holder only as allowed in the instruction, as it affects the stability of the stroller.
This product is not covered by a warranty.