Universal Seat Liner
A two-sided accessory protects the seat from accidental spills. Suitable for all models of seat units and buggies.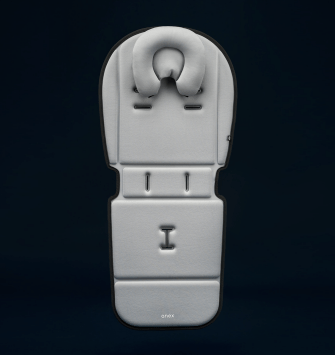 Description:
A gray textured side with ventilation, and a practical black side that suits any style
Memory foam repeats the contours of the child's body and restores the seat liner's original shape
The side parts are widened in the head area, filled with memory foam for extra protection and comfort
A unique hole for all sizes of buckles. Additional holes for seat belt adjustment
Removable u-shaped pillow for gentle head and neck support
Hypoallergenic, breathable materials
Suitable for washing at 30° С

Recommended age: from 0 to 4 years
Outer material: polyester
Filler material: memory foam
Length x width: 83x32 cm
This product is covered by a 6-month warranty.