Baby strollers Anex
Each of our models was designed to perfectly suit absolutely different needs of parents and children. Choose your ideal baby stroller.
All strollers
Where to buy Anex stroller?
Each of our models was designed to perfectly suit absolutely different needs of parents and children. Choose your ideal baby stroller.
Strollers Anex m/type in the Czech Republic: Prague, Brno, Ostrava, Pilsen, Olomouc, Liberec, Ceske Budejovice, Hradec Kralove, Usti nad Labem, Pardubice, Havirov, Zlin, Kladno, Most, Karvina, Opava, Frydek-Mistek, Decin, Karlovy Vary, Teplice, Chomutov, Jihlava, Prostejov, Prerov, Jablonec nad Nisou, Mlada Boleslav, Ceska Lipa, Trebic, Trinec, Tabor, Znojmo, Pribram, Orlova, Cheb, Modrany, Liben, Trutnov, Pisek, Kolin, Kromeriz, Sumperk, Vsetin, Valasske Mezirici, Litvinov, Novy Jicin, Uherske Hradiste, Hodonin, Breclav, Cesky Tesin, Krnov, Sokolov, Litomerice, Havlickuv Brod, Zgar nad Sazavou, Zgar nad Sazavou Druhy, Chrudim, Strakonice, Koprivnice, Klatovy, Bohumin, Stary Bohumin, Jindrichuv Hradec, Vyskov, Cerny Most, Kutna Hora, Nachod, Jirkov, Blansko, Zatec, Hranice, Melnik, Louny, Otrokovice, Kadan, Branik, Bruntal, Beroun, Uhersky Brod, Svitavy, Kralupy nad Vltavou, Roznov pod Radhostem, Ostrov, Ceska Trebova, Pelhrimov, Rakovnik, Neratovice, Jicin, Benesov, Dvur Kralove nad Labem, Varnsdorf, Letnany, Bilina, Bilina Kyselka, Prosek, Brandys nad Labem-Stara Boleslav, Usti nad Orlici, Slany, Klasterec nad Ohri, Turnov, Chodov, Nymburk, Zabreh, Horni Pocernice, Marianske Lazne, Hlucin, Cesky Krumlov, Strizkov, Sternberk, Rokycany, Krupka, Podebrady, Roudnice nad Labem, Vrchlabi, As, Jaromer, Tachov, Jesenik, Unicov, Holesov, Vysoke Myto, Vlasim, Kyjov, Novy Bor, Veseli nad Moravou, Karlin, Prachatice, Velke Mezirici, Rychnov nad Kneznou, Vysocany, Susice, Moravska Trebova, Frenstat pod Radhostem, Ricany, Boskovice, Rumburk, Domazlice, Humpolec, Nove Mesto na Morave, Hlinsko, Studenka, Litomysl, Stare Mesto, Nove Mesto nad Metuji, Celakovice, Litovel, Caslav, Chotebor, Lanskroun, Frydlant nad Ostravici, Mohelnice, Ivancice, Milevsko, Kurim, Nova Paka, Lovosice, Steti, Policka, Rymarov, Semily, Chocen, Bystrice nad Pernstejnem, Duchcov, Horice, Trebon, Pribor, Bystrice pod Hostynem, Prelouc, Nejdek, Cerveny Kostelec, Lipnik nad Becvou, Mnichovo Hradiste, Tyn nad Vltavou, Broumov, Tisnov, Lysa nad Labem, Vimperk, Moravske Budejovice, Dacice, Dobris, Sedlcany, Stribro, Napajedla, Mikulov, Dubi, Hulin, Bilovec, Frydlant, Sezimovo Usti, Odry, Hradek nad Nisou, Sobeslav, Kaplice, Novy Bydzov, Kraslice, Slapanice, Dobruska, Slavicin, Svetla nad Sazavou, Nyrany, Tanvald, Petrvald, Benatky nad Jizerou, Letovice, Kravare, Rychvald, Stare Mesto, Blatna, Mimon, Vodnany, Dubnany, Cesky Brod, Veseli nad Luznici, Hronov, Zelezny Brod, Horovice, Kojetin, Bucovice, Vratimov, Prestice, Mala Strana, Tyniste nad Orlici, Holice, Podborany, Vitkov, Letohrad, Kostelec nad Orlici, Fulnek, Zamberk, Vrbno pod Pradedem, Chrastava, Moravsky Krumlov, Ledec nad Sazavou, Trest, Upice, Lomnice nad Popelkou, Roztoky, Slavkov u Brna, Hustopece, Straznice, Telc, Horni Slavkov, Kraluv Dvur, Jablunkov, Dobrany, Jilemnice, Bechyne, Horazgovice, Sluknov, Trebechovice pod Orebem, Luhacovice, Stochov, Ceska Kamenice, Senov, Milovice, Kbely, Plana, Skutec, Zubri, Ceska Skalice, Frantiskovy Lazne, Habartov, Jilove, Chlumec nad Cidlinou, Rosice, Hradec nad Moravici, Valasske Klobouky, Namest nad Oslavou, Chropyne, Tynec nad Sazavou, Kunovice, Pacov, Kynsperk nad Ohri, Nove Straseci, Bystrice, Nyrsko, Doksy, Protivin, Rousinov, Polna.
strollers for children, stroller for the child, strollers for toddlers, stroller for baby, stroller for baby and toddler, stroller for baby girl, stroller for baby boy, stroller for bitty baby, pram for baby boy, pram for baby born, stroller for baby cost, stroller for newborn, comfortable stroller for baby, carriage stroller for baby, buy a baby stroller
Stores
Accessories
Anex comprises a big range of additional accessories. Choose your own for a new stroller.
All accessories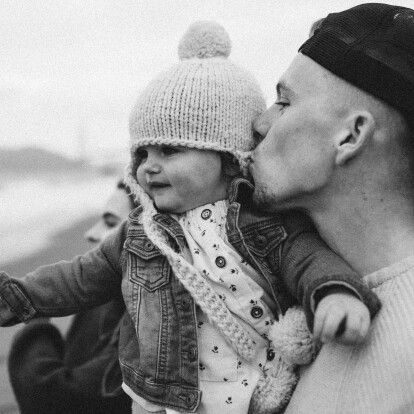 We Make Parenting Cool
We are a team of driven designers and engineers united in a common cause. Making the lives of babies and parents easier, better, and with a touch of the unique.
About us
Stories
Here we will time travel. Because cool stories are worth it. So much is going on! We want to share it with you and leave it here as a memory.
Explore stories
Awards & certificates
Our strollers are tested and certified according to European standards. Every day we work hard to make our strollers conform to safety, stability and durability requirements.
Stay tuned with Anex
We promise to send useful information only a few times a month.