Anex m/type PRO
Forget about classic plastic cots, Anex m/type PRO turns the world of strollers upside down. This model is created with smart fashion in mind, acknowledging the importance of high-quality materials and environmentally friendly production. The model is improved by innovative EPP material (Expanded Polypropylene) that makes it lighter without compromising on strength or safety.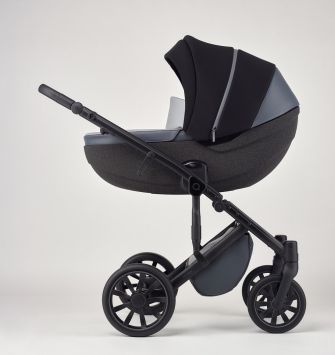 Features
The key features of the m/type PRO collection are based on kids' comfort and parents' convenience. The stroller allows you to get sheer pleasure from the great outdoors.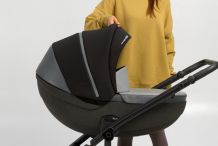 Easy removing cot. Press the buttons to remove the carrycot. The adapters' memory system will keep the buttons pressed until you pull up the cot.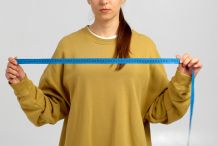 Comfortable sleeping space. Newborns will sleep tight in the area of 79 х 33 х 15 cm.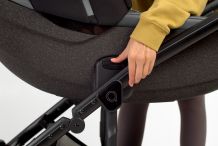 Memory buttons. The buttons memory system ensures convenience in case of a need to correct the position of the carrycot's hood with one hand.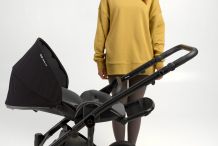 Position for newborns. The seat unit can be used from birth due to the ability to lower the backrest.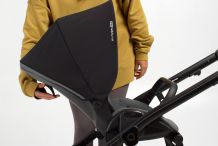 Backrest & footrest adjustments. You can choose an individual comfortable height and lying positions.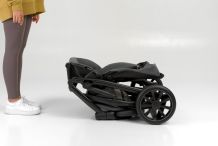 Folding frame. The frame can be folded together with the seat unit so you don't need to worry about portability or additional space.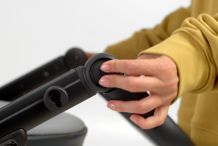 Multi handle. Due to the ergonomic design, there are 9 handle positions suitable for people of different heights.s.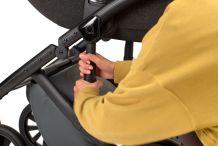 Triple shock absorption. The shock absorbers work simultaneously on the front wheels, rear wheels and on the frame. The system can be adjusted according to the type of road surface.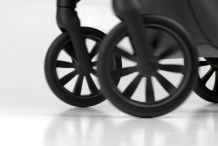 360-degree turning front wheels. They make rides more comfortable allowing the stroller to overcome obstacles on the road.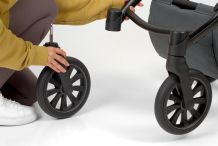 Click-to-go. The one click wheel connection ensures quick installation or detachment of the wheels.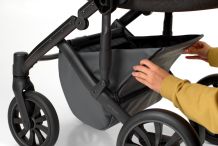 Transformer basket. The functionality of the basket provides various options for its use: open, semi-open, enlarged, and completely closed.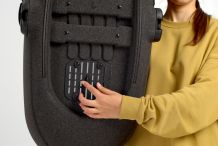 Breathing system. The stroller is equipped with a complex air circulation system that provides ventilation in the bottom, in the mattress and in the hood of the cot, in the footrest and hood of the seat unit.
Awards & certificates
Our strollers are tested and certified according to the European standards. They meet the requirements of security, stability and durability, that is proved by numerous international awards. m/type PRO complies with the new standard EN1888:2018 and is designed for children weighing up to 22 kg (up to 4 years).
3 in 1 Pram
Luxury Stroller
pushchair for babies
baby pram
bebek arabaları
bebek arabası