Car seat Anex x Avionaut Pixel PRO 2.0 C
Discover the exceptional comfort and safety of the Anex x Avionaut Pixel PRO car seat, featuring the innovative Cloud Care system and weighing just 2.5 kg!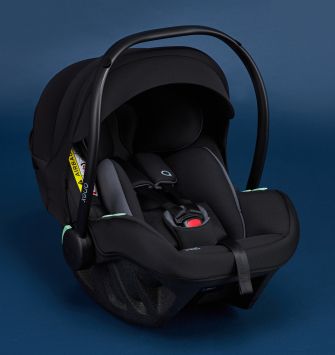 Description:
Compatible with Anex m/type PRO, Anex m/type, Anex e/type, Anex l/type, Anex Air-X, Anex Air-Z, Anex Quant and Anex IQ.

! The Pixel PRO seat is exclusively available with Anex strollers and cannot be ordered separately.
Made of ultra-light and eco-friendly Expanded Polypropylene (EPP), now featuring the updated 2023 texture.
With a weight of only 2.5 kg, it stands as the world's lightest seat!
The seat's headrest includes the Cloud Care system, crafted from memory foam, which safeguards the child's body and ensures maximum comfort during travels.
The insert is modular and divided into 2 parts, allowing customization based on the child's height.
The compact design of the car seat includes side protection in the event of a road collision.
The canopy is made from UV-filtered fabric, providing effective sun protection and shielding from external elements.
This seat adheres to the latest European i-Size safety standards and comes with a 10-year warranty upon registration on Avionaut website.
What sets Pixel PRO apart is not just its lightweight nature but also its insert, developed in collaboration with physical therapists:
Pixel PRO maintains proper positioning of the pelvis, torso, and head in a straight line.
Pixel PRO enhances a child's breathing comfort.
Pixel PRO minimizes the reflux of stomach contents into the esophagus.
The ergonomic design and positive impact of the insert on young passengers' spines have earned recognition from AGR, the German association for healthy backs.

Certification: i-Size ECE-R129, AGR, ADAC, OAMTC
Suitable weight: up to 13 kg
Suitable height: from 45 to 86 cm
Seat weight: 2.5 kg
Fabrics: removable washable fabrics
Installation in a car: safety belts, Avionaut IQ 2.0 C Base

Compatible car list

This product is covered by the warranty of the manufacturer.