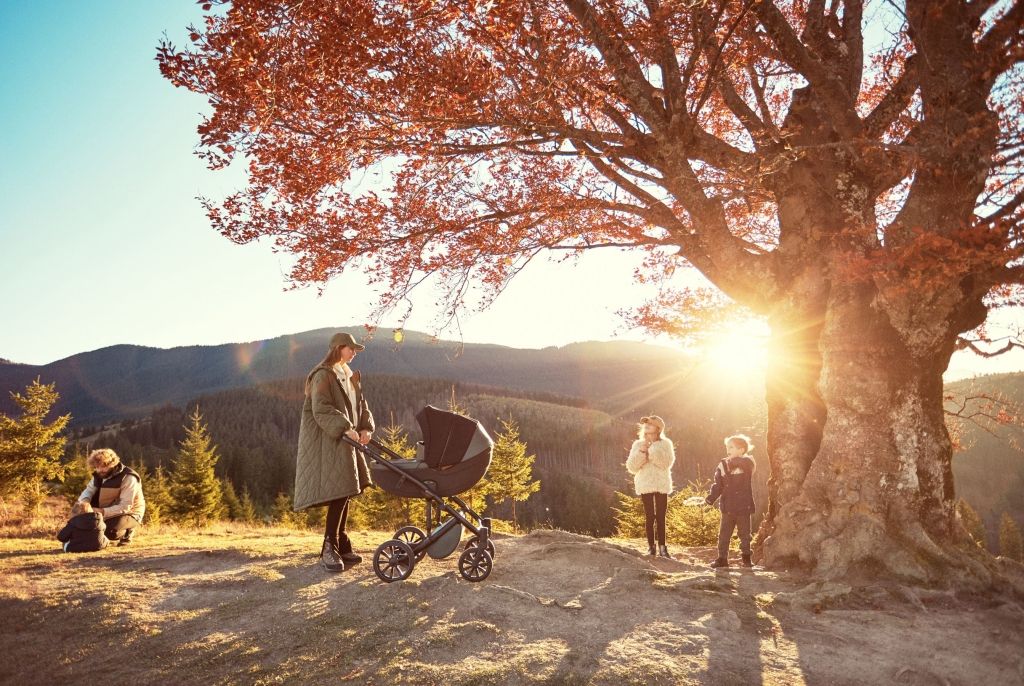 Choosing the first transport is a very exciting and responsible matter. Especially when you are choosing it for a passenger who is yet to be born. After all, a baby stroller is the first vehicle that really matters.
Every family is different. One lives in the mountains, the other on the fifth floor without an elevator. It is obvious that their requirements for a stroller will differ. But what doesn't change? All the parents in the world want their baby to be comfortable in the stroller. With the Anex m/type PRO you don't compromise. Satisfaction is on both sides.
The Anex m/type PRO stroller is designed to cover everything parents require from a pram while meeting the baby's needs. Because in this case, everyone is important.
What do mom and dad need from the first baby stroller?
to easily transport it in the car - compactness and easy one-handed folding with the memory adapter system

to carry it and the baby on the tram - a 3.5 kg lightweight expanded polypropylene (EPP) carrycot will come in handy

to ride smoothly on the grass - triple shock absorption system

and even on snowy pavements - wheels lock and air-free polyurethane wheels

to check on the little one to see if they are sleeping well - the part of the canopy with the ventilation net can be used as a peek-a-boo window

to clean the stroller without effort - easy-care fabric and materials

to customize it with the accessories - a backpack, a rain cover, a mosquito net, and a foot cover are already included in the basic set
What kind of stroller does the baby need?
The one that…
will be cozy to sleep in - high-quality Air Mesh mattress and enough space in the carrycot

feels like laying on a cloud - triple shock absorption on the front, rear wheels, and frame at the same time

is ventilated in summer and warm in winter - a breathing system on the bottom of the carrycot that can be easily closed

keeps out the wind - an extendable canopy

keeps out the direct sunlight - fabric with UV50+

Protects from the rain - water-repellent materials
What's great to have extra?
Stylish design. Some Anex models are designed by world-known designers such as Safa Sahin. In particular, Anex m/type PRO x Safa Sahin is inspired by Montessori education and the stroller has lots of impressive details that will be especially interesting for little passengers. Because children should not be bored in a stroller.
Eco-friendly materials.
The Anex m/type PRO has a unique carrycot made of expanded polypropylene (EPP), a very strong but lightweight material that is used for safety helmets or child car seats. In addition, EPP creates a pleasant microclimate inside the stroller (warm in winter, cool in summer).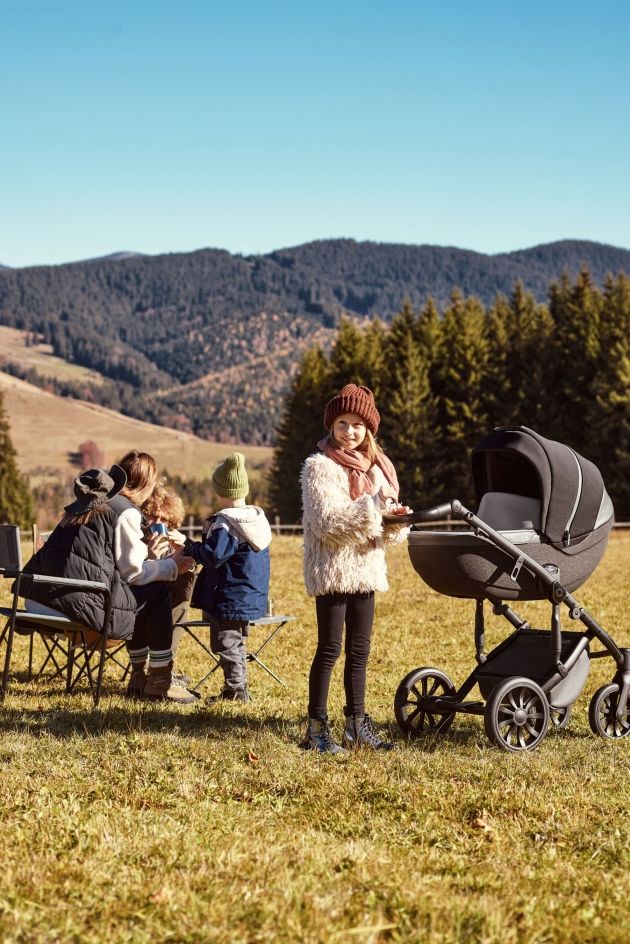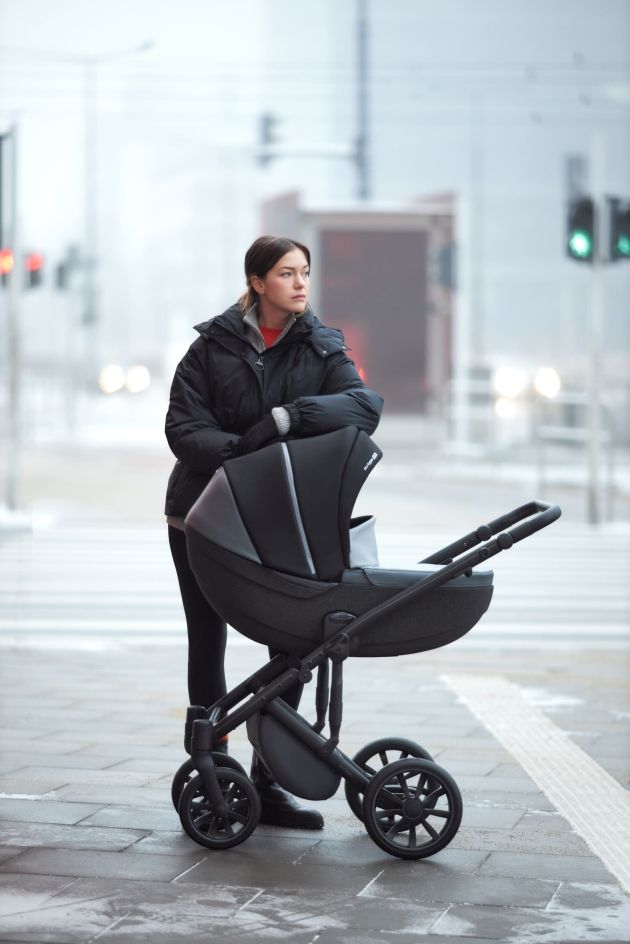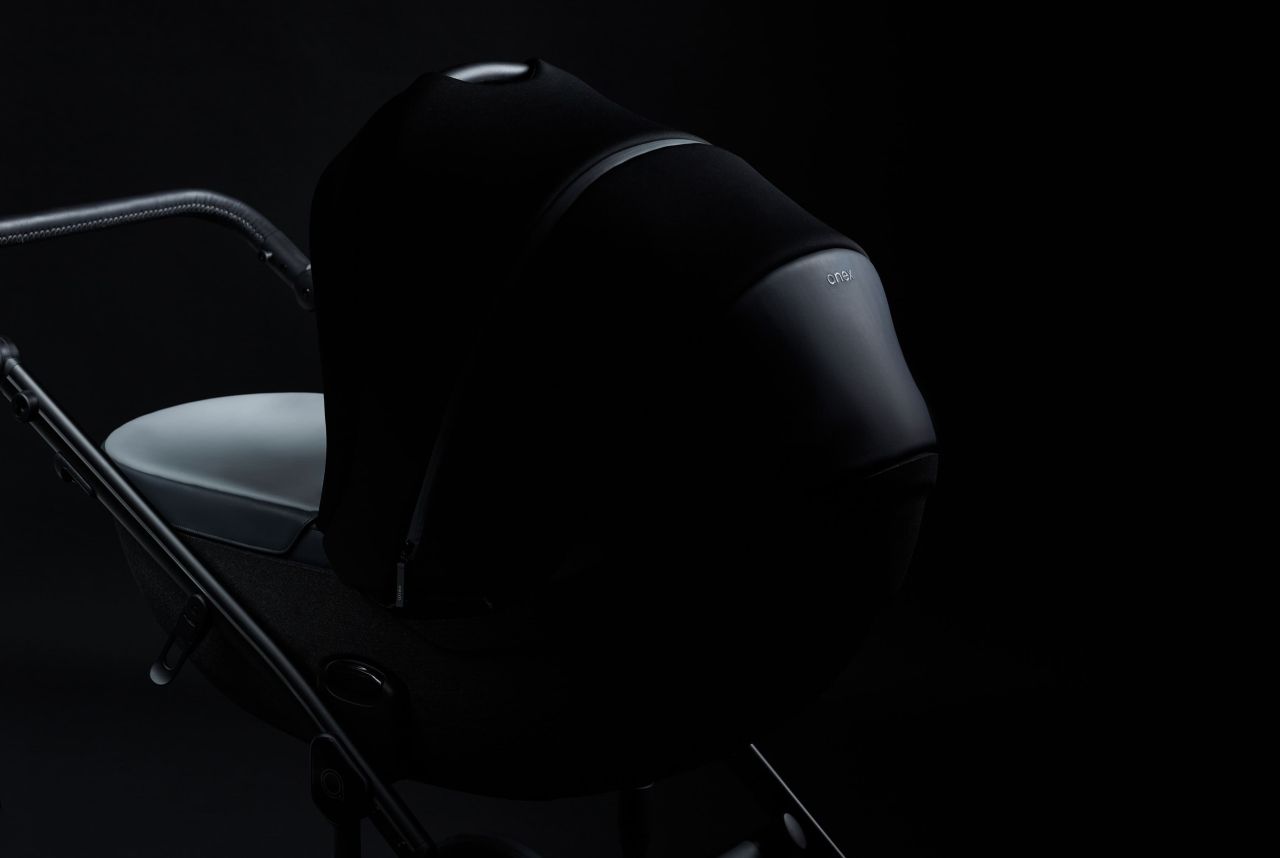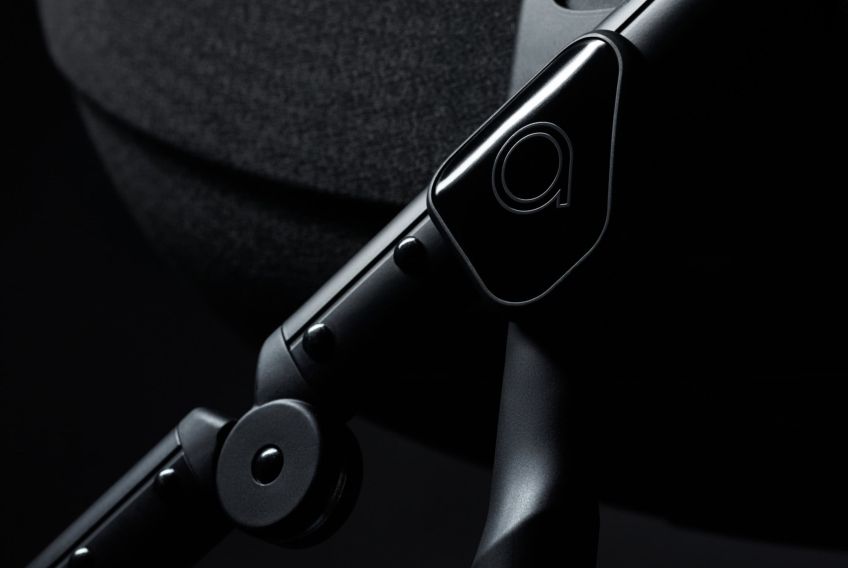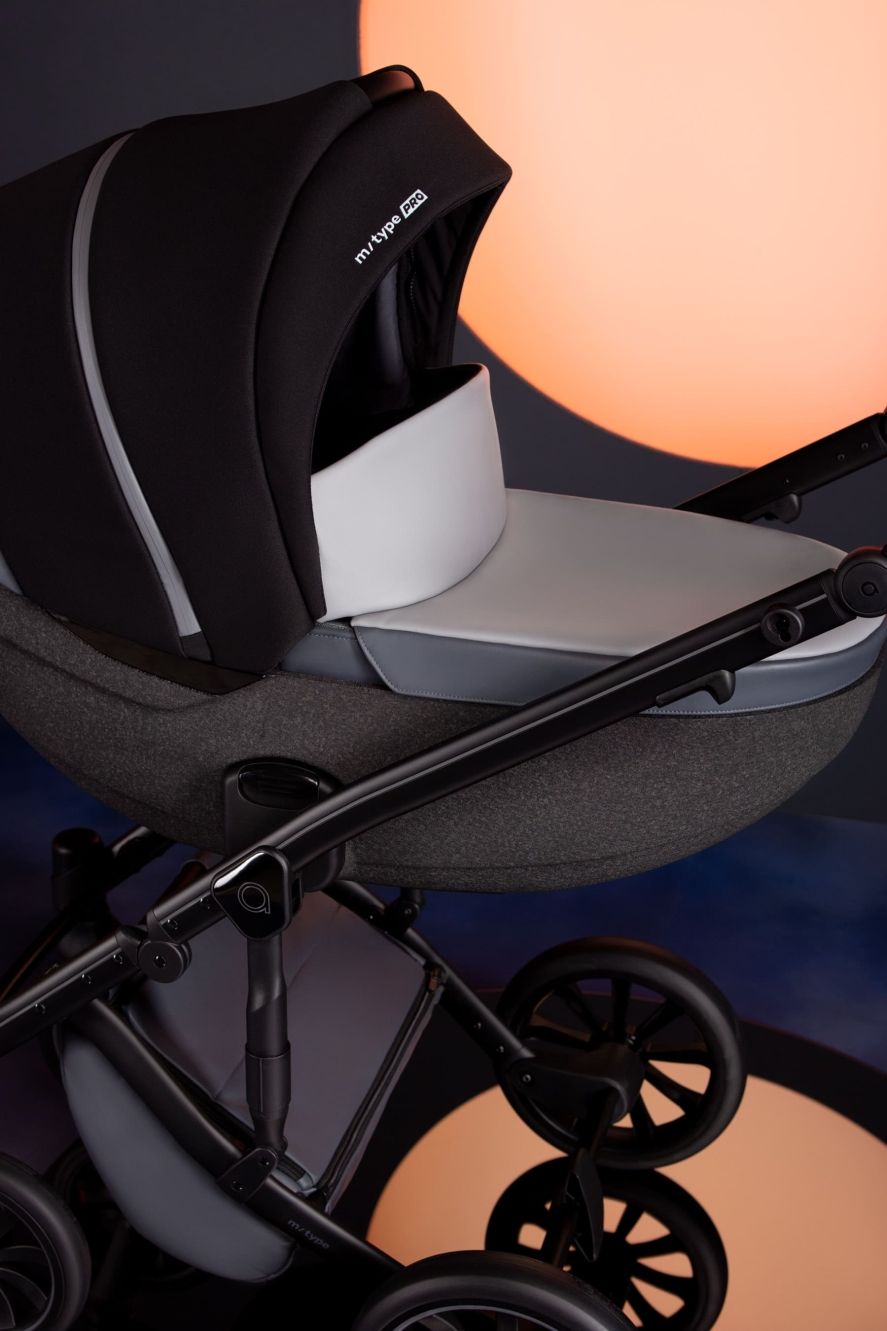 Red Dot award. The Anex m/type PRO was awarded for its modern design and innovative choice of materials that ensure great durability.