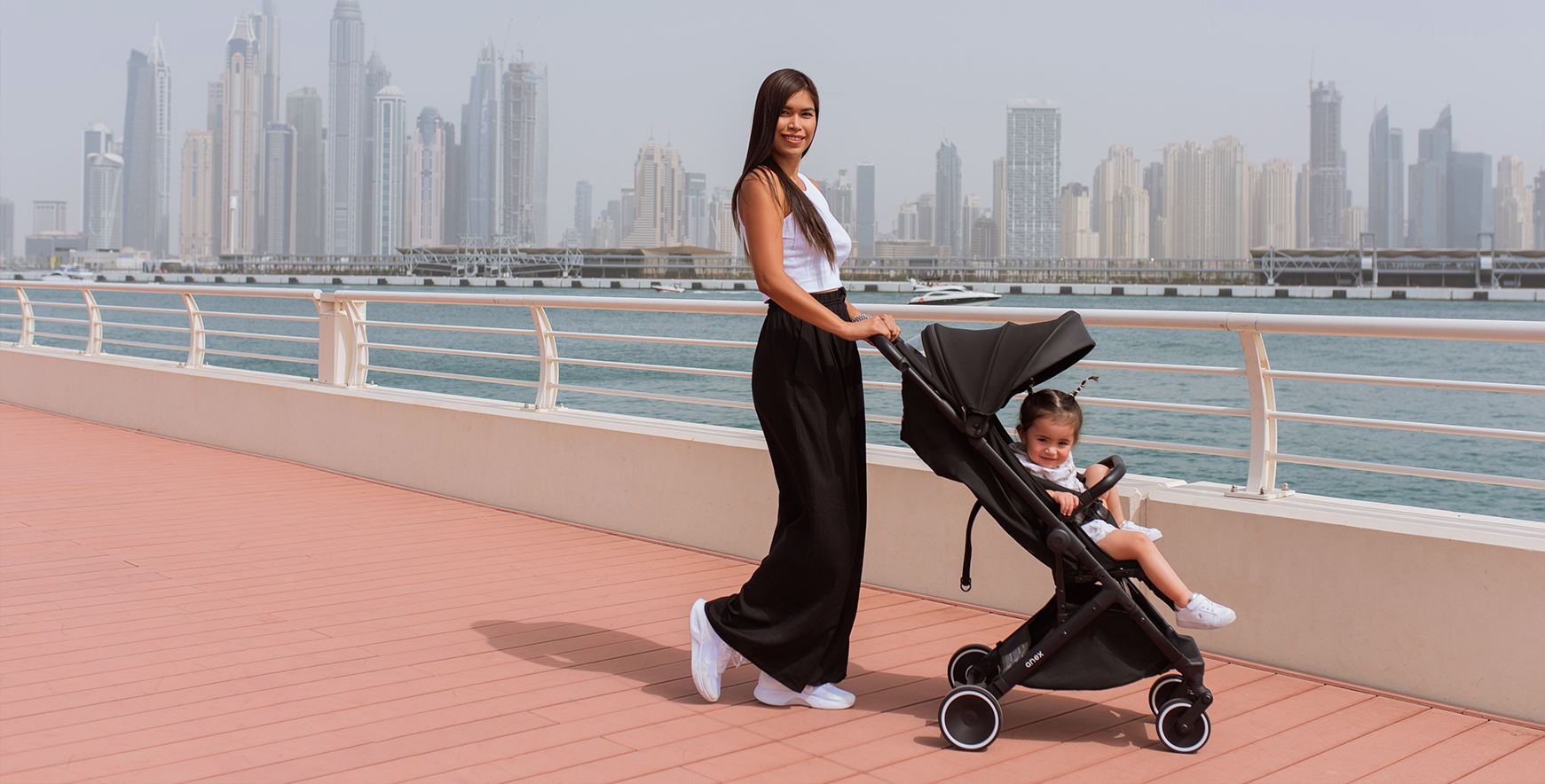 How to choose the right lightweight stroller for traveling
Travel Stroller
Travel strollers (or buggies) should be compact, lightweight, and comfortable for the child at the same time. That's why you should be especially careful when choosing one. Traveling can be different - by car, subway, outdoors, etc. And since you'll need a lot of baby necessities, you want to minimize the weight of the stroller as much as possible.
The best stroller for traveling is the one that suits you and solves your needs. The main thing is that it should be lightweight, compact, easy to fold, and comfortable enough for your baby.
How to choose the right lightweight stroller for traveling?
First of all, you need to decide what it will be used for? Do you usually travel by car, bus, plane, or train? Or maybe you often vacation outside the city, in the country, on the beach?
When choosing, first of all, pay attention to the following 3 main parameters:
1. Convenient folding and compact size. It is good when the stroller can be quickly folded with one hand. In addition, when folded, it should take up a minimum of space to easily fit in the trunk.
2. Light weight. The optimal weight of the stroller should not exceed 8 kg.
3. High-quality textiles. It is very convenient when all textile elements are removable and easy to clean.
The following characteristics are equally important:
1. A large hood that will reliably protect the child from the sun, wind, rain, etc.
2. A spacious basket that will allow you to put all the necessary children's things and always have them at hand.
3. Adjustable backrest and footrest, allowing you to choose an individual sleeping position.
Discover more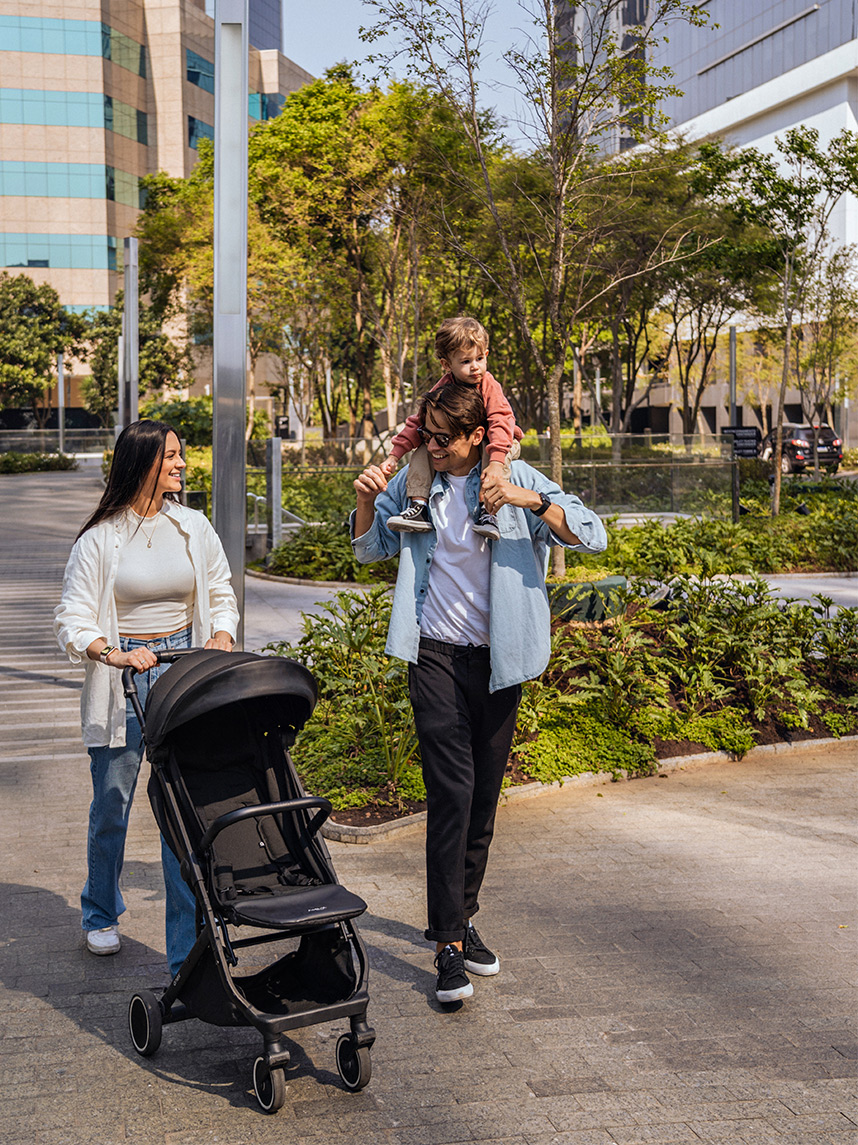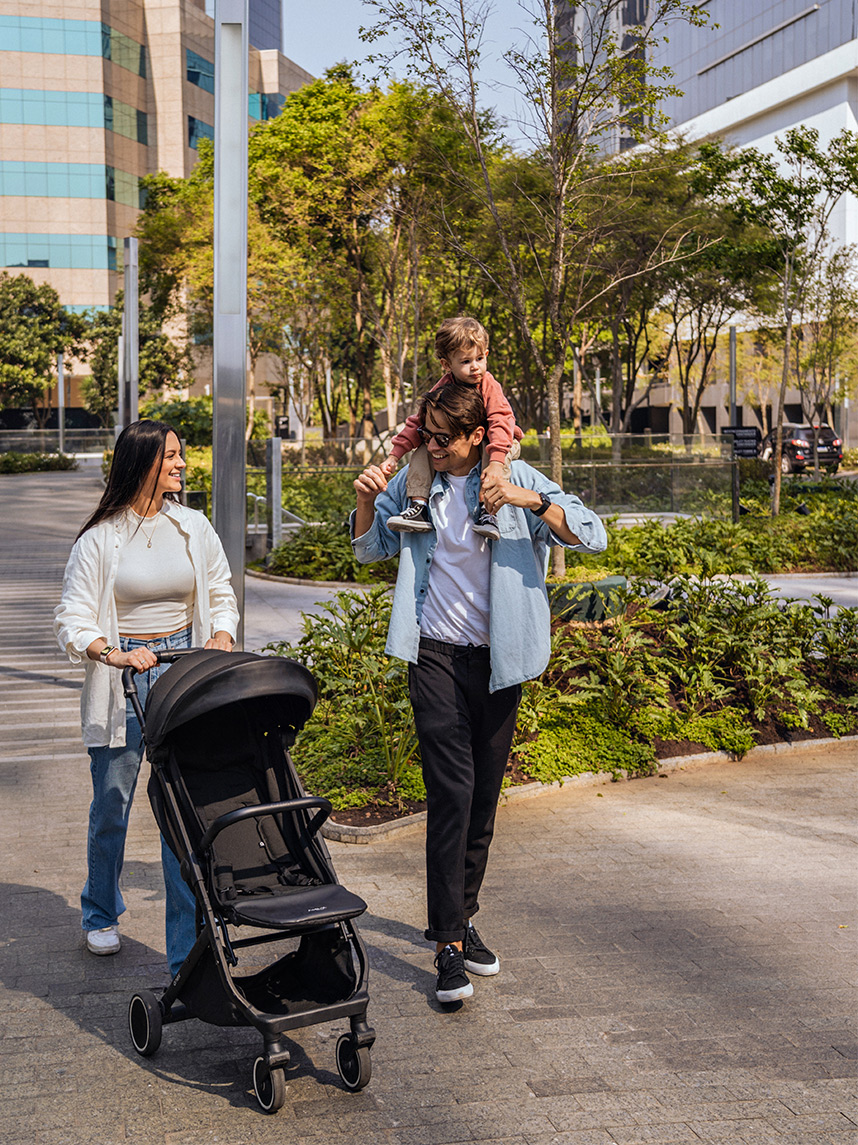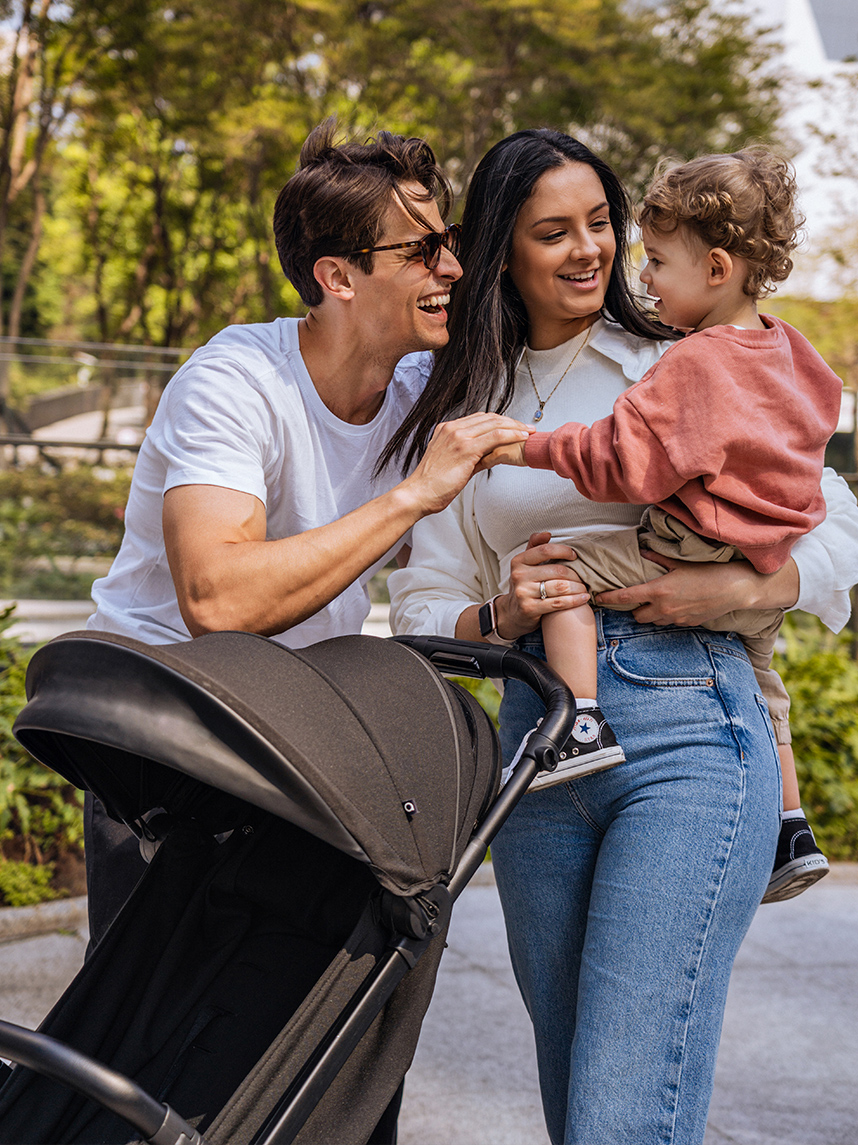 How to transport a baby stroller on an airplane?
Since each airline company sets its own rules for the transportation of hand luggage, there is no guarantee that you will be allowed to take a baby stroller into the cabin. Although manufacturers try to make the stroller as compact as possible. Some airports don't even allow you to take a stroller up the stairs, let alone into the cabin. It is very convenient when a stroller for traveling is equipped with a special case for transportation. In any case, before booking your tickets, check with the airline about the permissible dimensions of the stroller.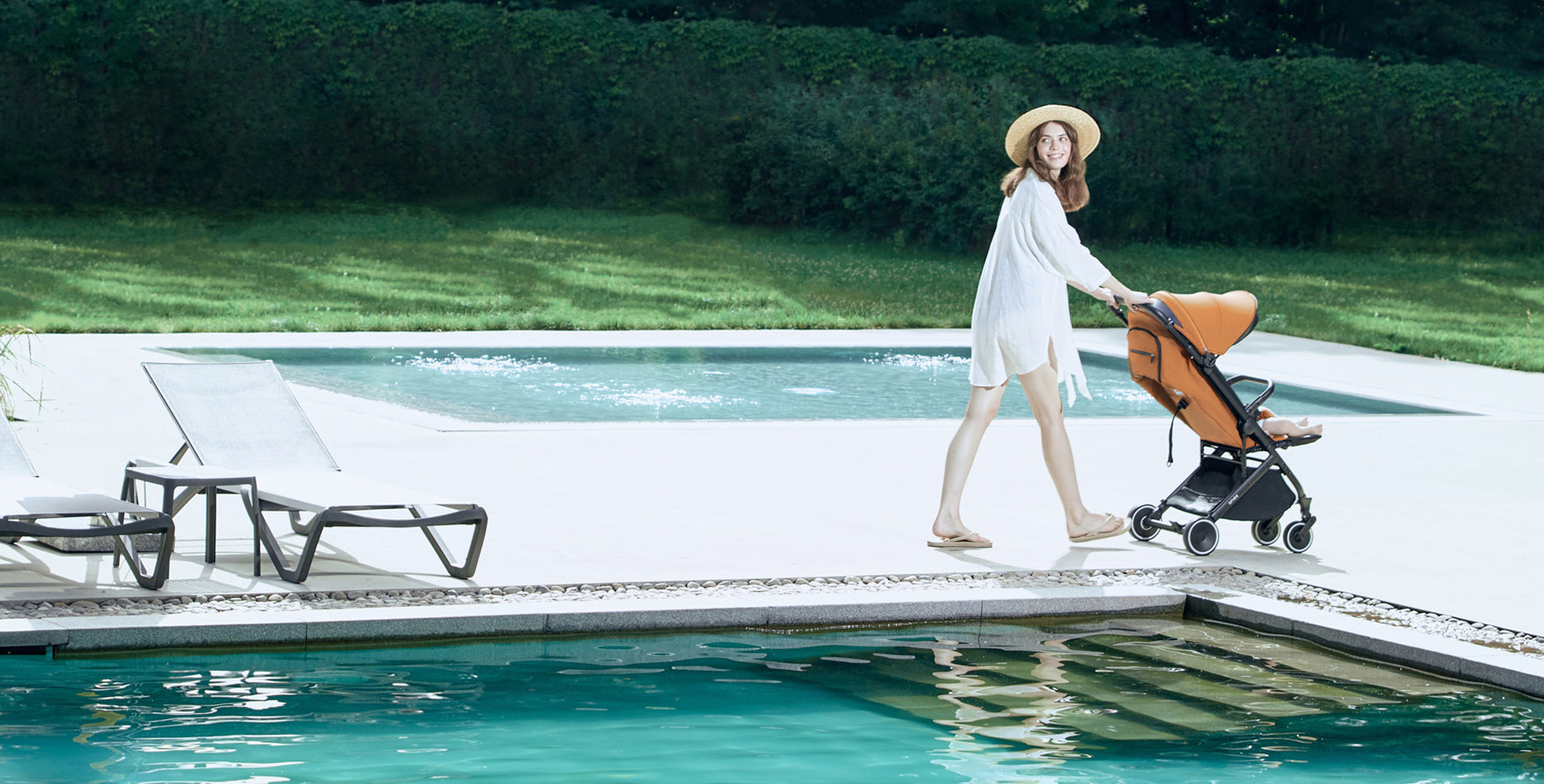 The Anex Air-X folding travel stroller is considered one of the most convenient for active parents. It will easily overcome any bumps in the road. The main advantages include:
- quick folding and unfolding with one hand;
- compact size
- sturdy frame;
- maximum freedom of movement;
- comes with a special case with a shoulder handle for transportation as hand luggage;
- smooth movement (due to double shock absorption on the front and rear wheels);
- a large hood made of water-repellent fabric completely covers the child and protects them from all weather conditions;
- footrest for older children;
- 5-point safety belts;
- removable bumper;
- adjustable backrest for lying position;
- shopping basket;
- it is possible to buy additional accessories (rain cover, foot cover, mosquito net);
- minimalist design and wide color palette.
Technical characteristics:
Folded dimensions: 55 x 49 x 25 cm.
Seat width: 32 cm.
Wheelbase width: 49 cm.