Anex Quant
We want the next generation to forget about stereotypes. Their parents should feel free to express themselves, stand out and move beyond. We created Anex Quant for such parents. The hood and main fabric of the stroller are made of recycled plastic that is completely safe for children, and all the functions of this stroller can be used with one hand. The future is your decision.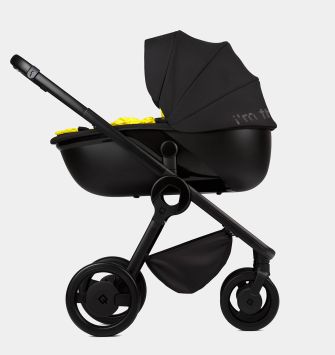 Features
Functional design is not just a trend. This is what a modern person needs. And we created the Quant.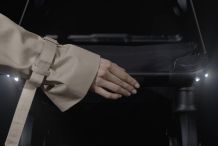 LED lights. Lighting at the front side of the frame makes the stroll safer. Choose the option: flickering or full brightness mode.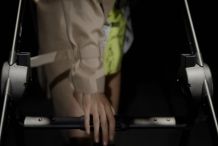 One-hand system. You can fold or unfold the frame with one hand.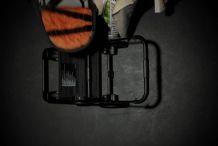 One-hand system. You can fold or unfold, install or remove the carrycot and adjust the hood with one hand.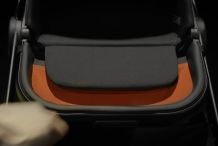 One-hand system. You can install or remove the seat unit, adapters and bumper with one hand.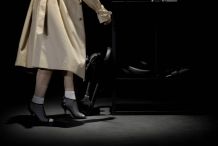 Compact size. What is a very compact size that makes it easy to store and move? Just imagine: 65,5 cm x 50,5 cm x 23,5 cm (without wheels).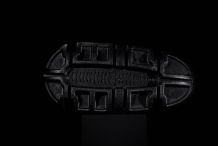 Firm plastic & perfectly smooth bottom. The bottom of the cot is made of EPP material, which retains warmth in winter and coolness in summer.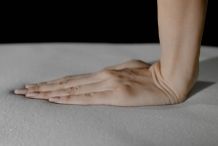 Memory foam. The mattress is filled with memory foam, which repeats the contours of the baby's body and resumes its shape.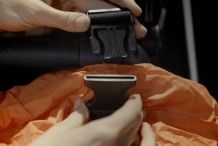 Winter x Summer walks. Open the fully ventilated backrest of the seat unit in summer and put on a warm foot cover in winter.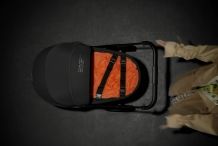 Shock absorption. The shock absorbers work simultaneously on front wheels and rear wheels providing smooth strolls.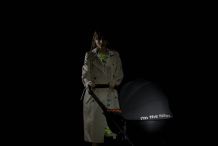 Light-reflecting tags. The words on the hood are made from a special light-reflecting material.
Position for newborns. The seat unit can be used from birth due to the ability to lower the backrest.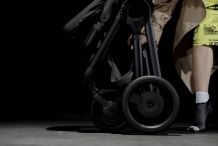 One-hand system. The main purpose of designing this stroller is to provide the opportunity to fold/unfold the frame together with seat unit with one hand.
Awards & certificates
Our strollers were tested and certified according to European standards. We have won some awards because we work hard and make our strollers with all the safety, stability, and durability requirements.
newborn strollers
stroller for winter
Deep Stroller Prams 2in1
количка за новородено
колички с модулни системи