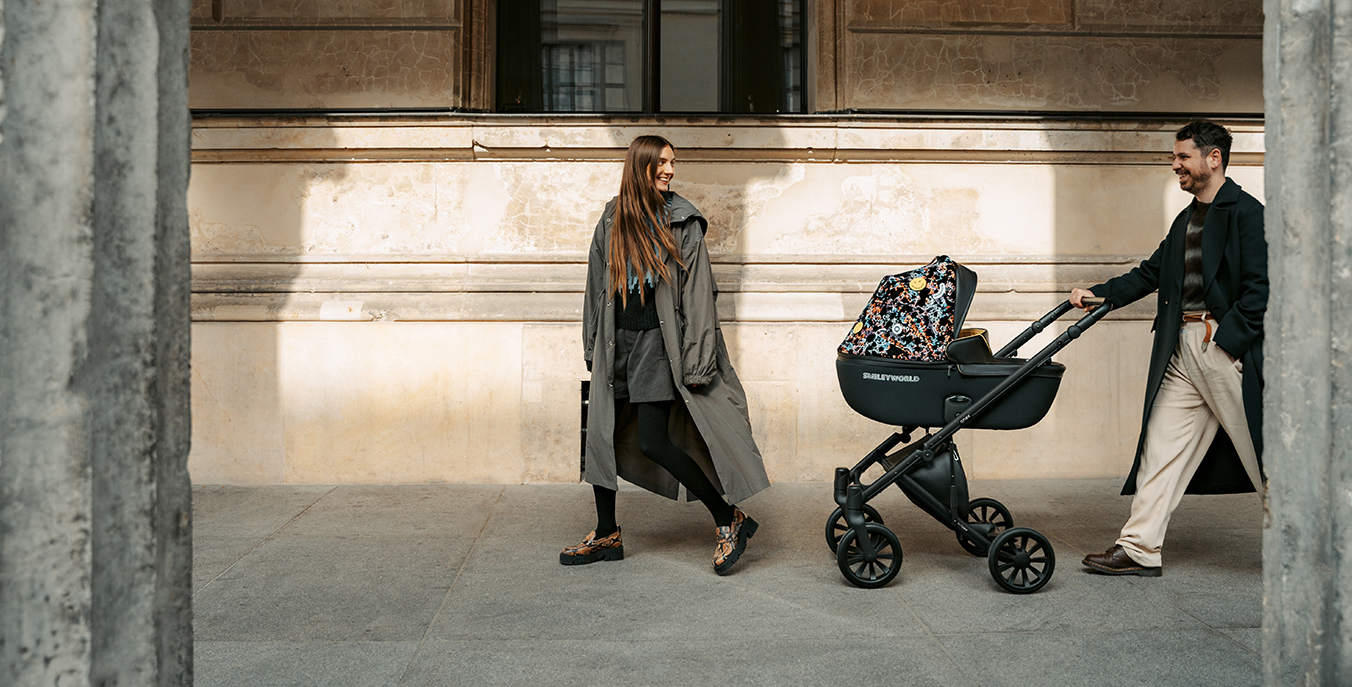 Aliens, emoticons, and a little bit of chaos: 4 strollers that will emphasize your style
They are either loved or misunderstood: TOP 4 strollers for stylish parents
If parenting has hundreds of unique rhythms, then parenting is definitely a dance. And what yours will be like is up to you. But Anex will help you with style. Do you want to emphasize elegance or express energy and cheerfulness? Our top four strollers for stylish parents will definitely have something that you will like.
m/type PRO x Safa Sahin
Smooth, soft shapes on the outside, contrasting print on the inside, and textures you want to touch - this is the Anex m/type PRO x Safa Sahin. "A child shouldn't be bored in a stroller," says the designer, and he is right. This stroller will become a unique space for the child thanks to the special design inside the hood. It is created with all the stages of development of the baby's attention and vision in mind.
Stroller's move will be as smooth and gentle as its appearance. The child inside will not feel the unevenness of the paths. And parents will learn what comfort design means with the m/type PRO x Safa Sahin.
Discover more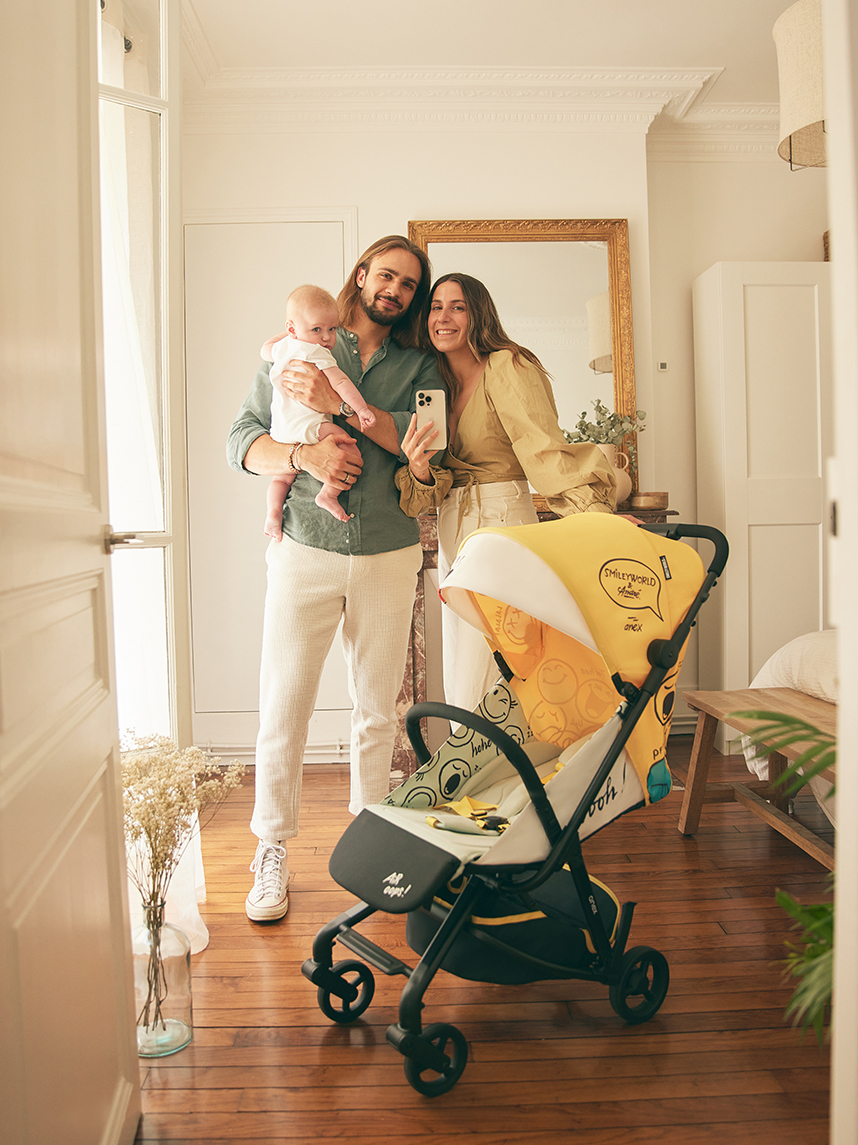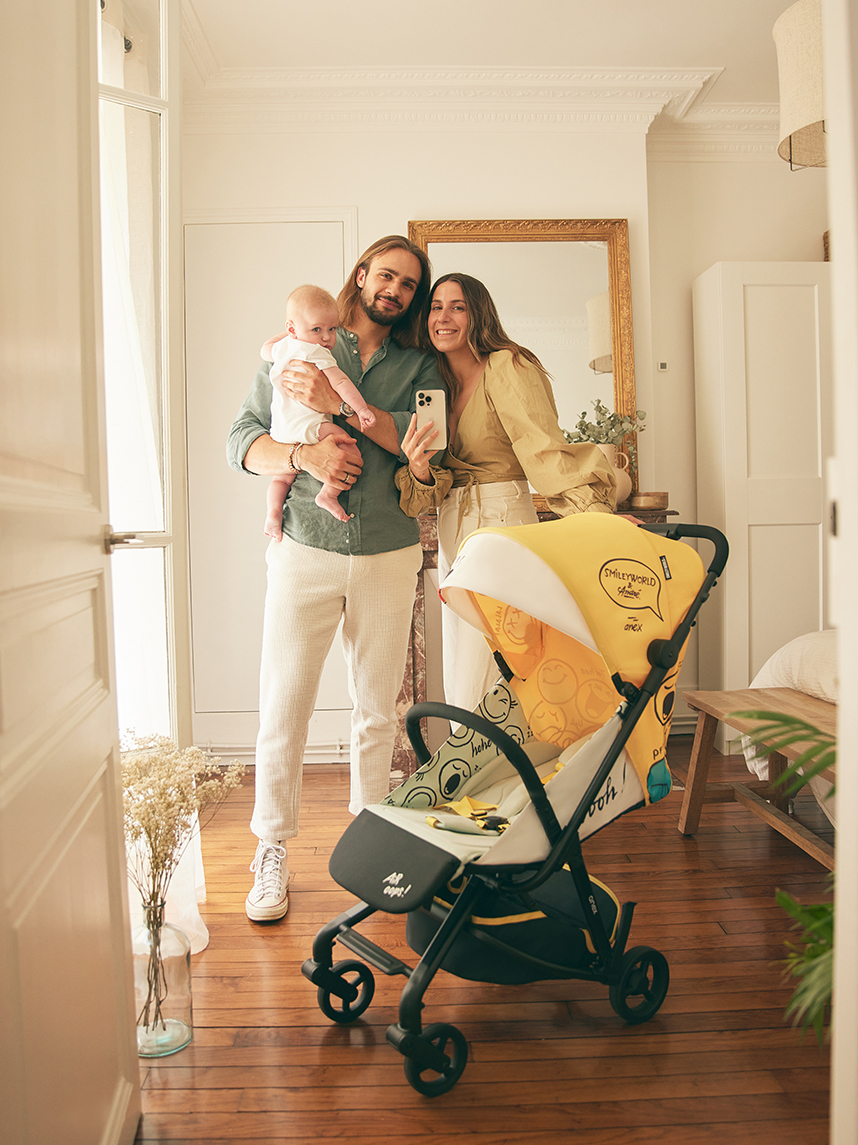 Anex strollers are designed to help you enjoy parenting and introduce your baby to the world in the most comfortable conditions
Anex e/type Art
Street style is always a bit chaotic, but this only emphasizes the freedom it is imbued with. Anex e/type Art is all about that. Bold colors, graffiti elements, removable patches and a little bit of leopard print - this is how Anex saw the perfect stroller and launched a collaboration with SmileyWorld®, creators of the world's first emoticon.
The designers decided to create a model that would not only match the most exciting rhythms of the streets, but also make them even brighter. The same is true for the technical component - the stroller is lightweight, so it takes only a few simple movements to unfold, fold and adjust the seat for the child.
Air-Z Doodle
Another stroller from the Anex x SmileyWorld® collaboration. Meet the Air-Z Doodle. Cheerful, bright and with a bold print, it says: childhood is the territory of freedom and dullness is not allowed here!
Air-Z Doodle will be a reliable assistant for parents and a great friend for the kid. Emoticons with different facial expressions and contrasting colors not only combine beautifully but also carry messages that being different is great. The stroller is perfect for any trip. Lightweight and compact when folded, It will fit in both a plane and a car. It looks like the perfect companion to enjoy your adventures!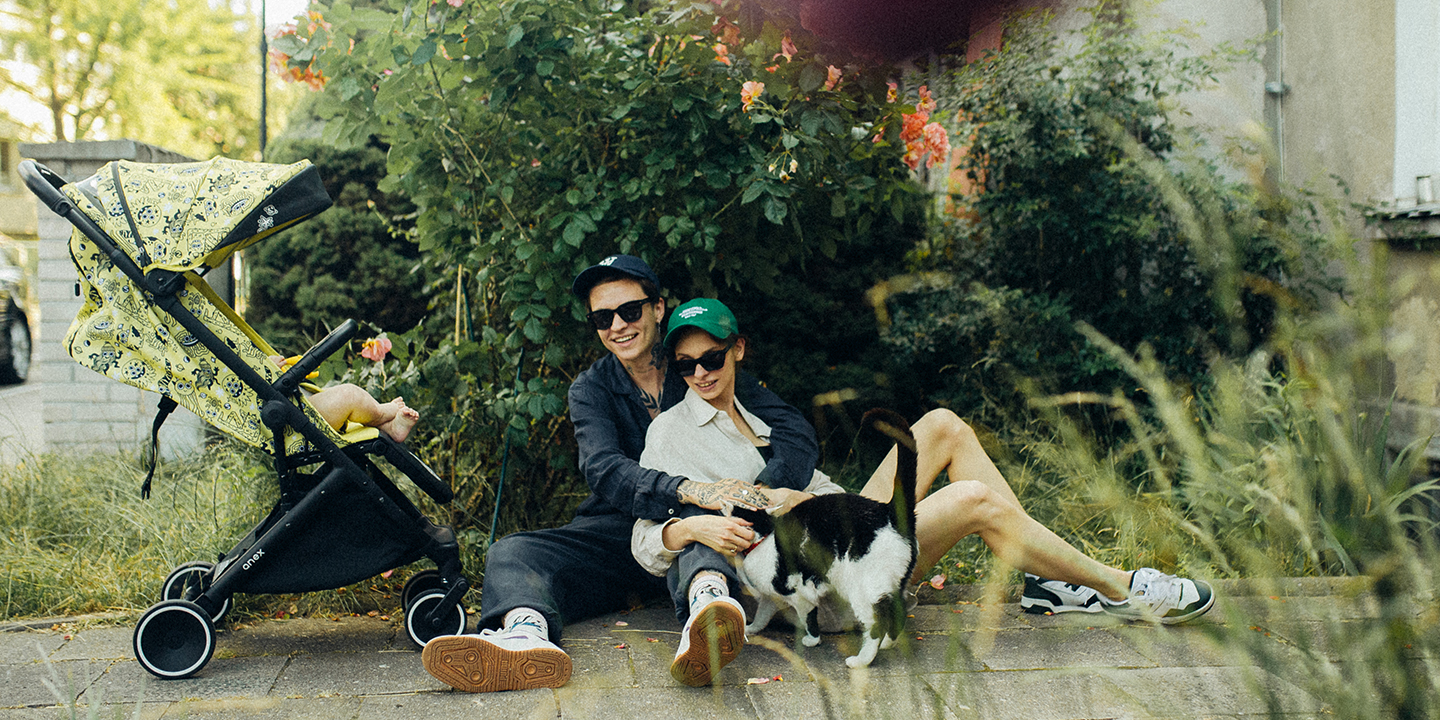 Caring has its own style. And parents know this like no other
Discover more
No aliens will look as cute as the ones that are sitting on the Anex Air-X Woo. Nine completely different alien creatures are ready to accompany you and your baby on any journey! Just one second to unfold the stroller and they are at your service.
Anex Air-X Woo is a stroller that is always noticed. It makes people around you smile, and this is exactly the world you want to show your baby. The stroller is easy to care for, all the necessary manipulations can be done with one left hand, and the right hand remains free to hold coffee or save the world.