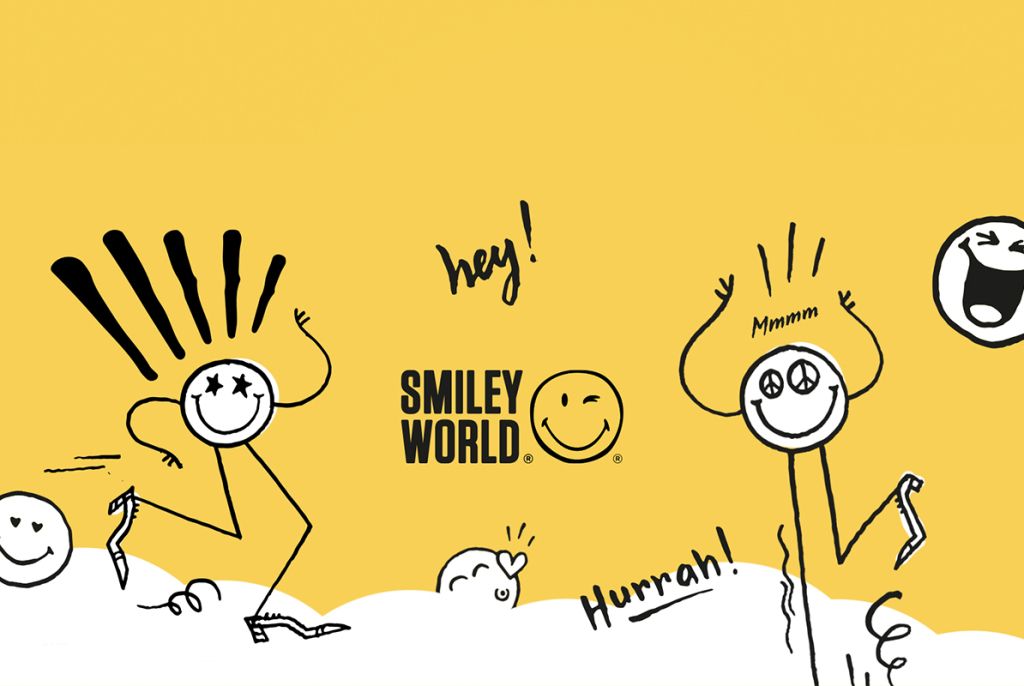 Smiley® are more than just a brand: they're a reminder of how powerful a smile can be, with their founding Mantra 'Take the time to smile'. They have grown to become one of the most recognisable icons in graphic design as one of the world's top 100 licensors with over 400 partners globally.
At Anex, our mission is to Make Parenting Cool. It's about finding time for fun with baby, and prioritising making happy memories together. This is why Smiley® and Anex compliment each other so perfectly.
Our stroller designs often follow a minimalistic approach, but we wanted to step outside of the box and come up with something vibrant, and creative. The 50th anniversary of the Smiley® brand became the perfect occasion. After discovering awesome SmileyWorld® styleguides we fall in love with the one designed by the graffiti artist André Saraiva. We found these unique colors and SmileyWorld® icons the perfect opportunity to send a positive message to parents all around the world in releasing an exciting new stroller - the Air-Z Doodle.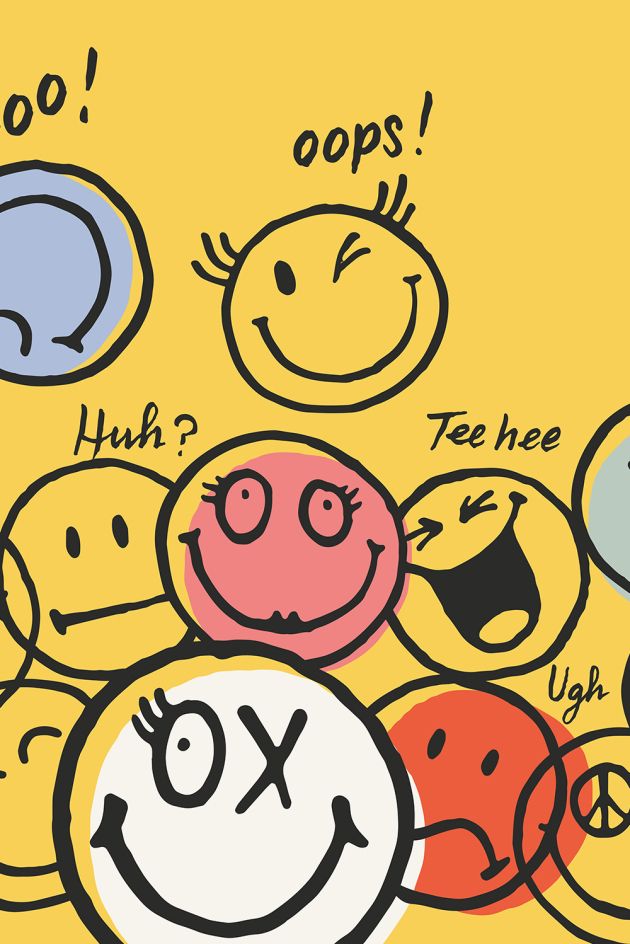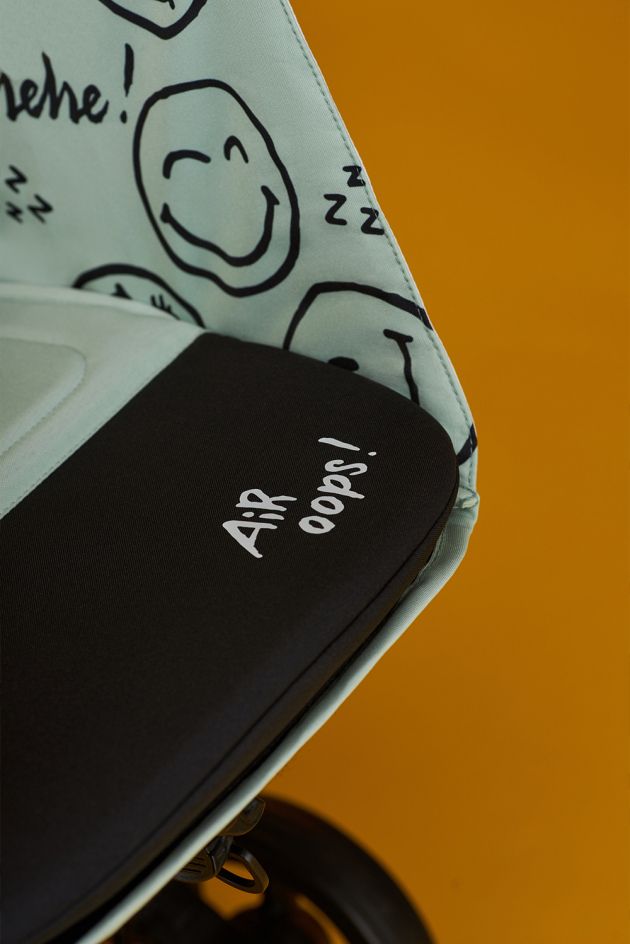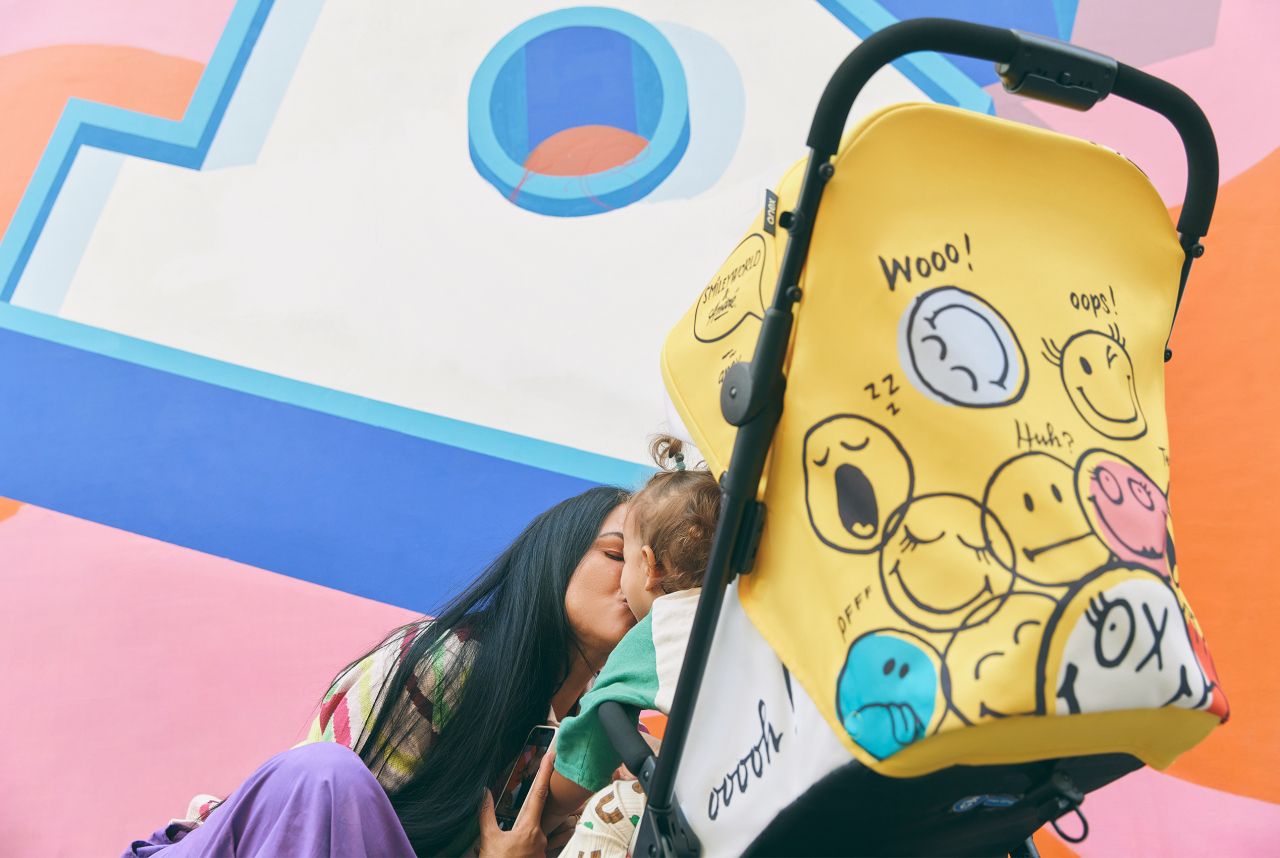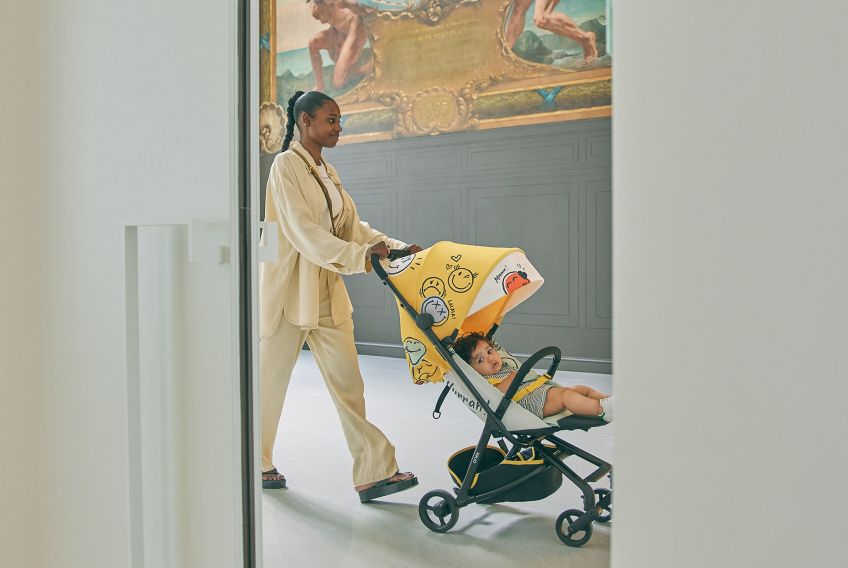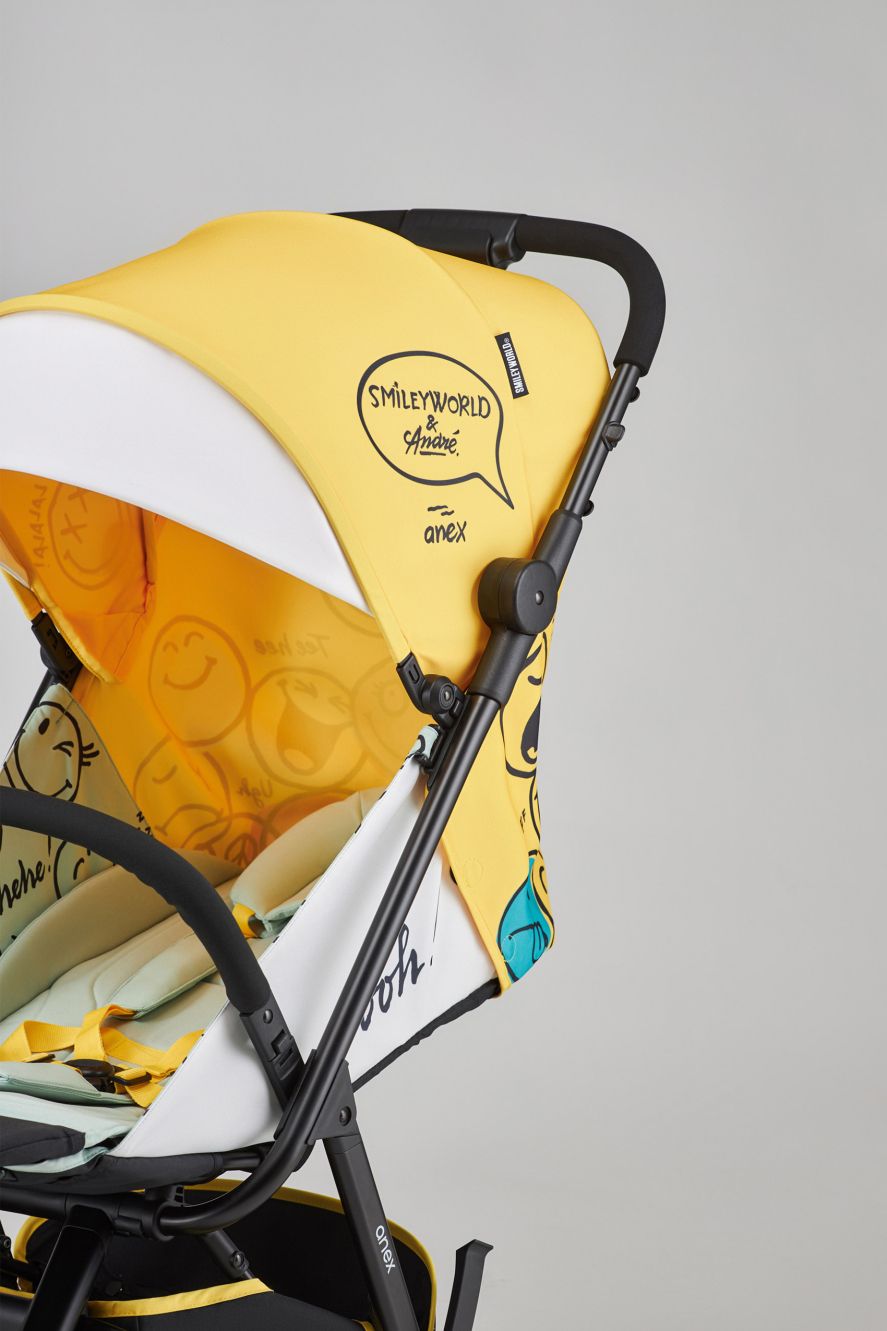 This Anex x SmileyWorld® collaboration will keep the imaginations running wild, and make raising a baby easier and more fun. With a fabulous, funky pattern matched with practical design, the Air-Z is a must-have for your baby. With the SmileyWorld® stroller cheering you on with printed phrases like "Hurrah!" and "Wooo!" you're sure to have a blast on your everyday strolls.