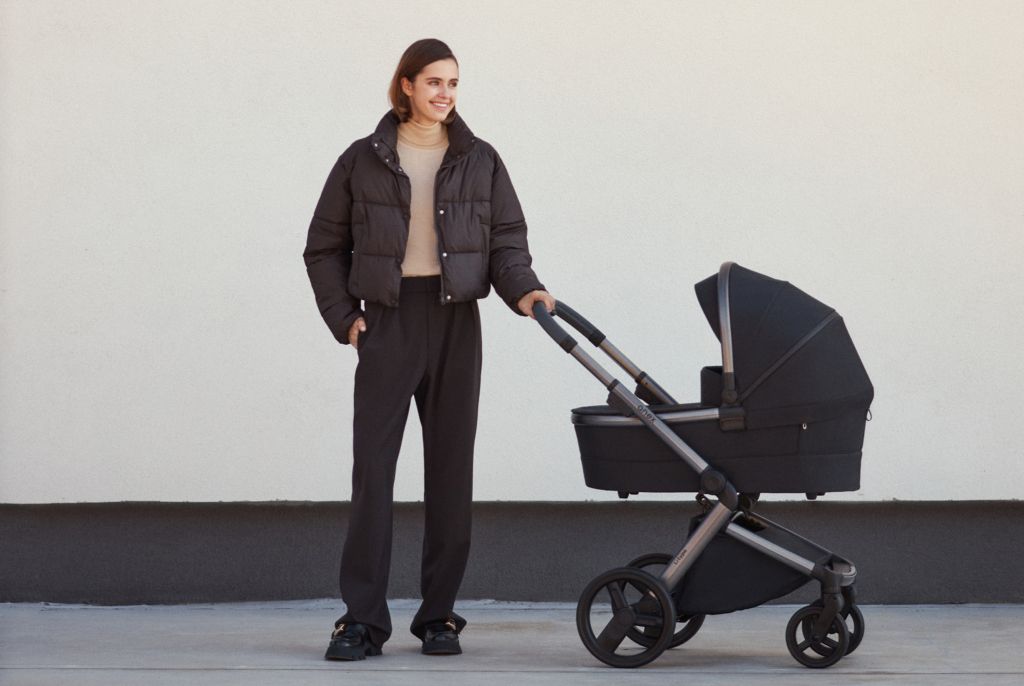 Black strollers from Anex
Anex black strollers are a versatile neutral option that is suitable for both boys and girls. Black is considered a classic, its shades are quite practical and stylish. This is a perfect choice for parents who do not like excessive brightness and colorfulness.
Black strollers have many advantages:
- the material does not require frequent cleaning;
- high UV protection;
- a stylish appearance;
- do not attract insects.
What black strollers do we offer?
Almost all models of Anex baby strollers are available in black colors. For example, such black strollers for newborns:
1. Anex m/type - 2in1 stroller, designed for daily walks on any road. It has a comfortable place to sleep, an adjustable seat unit's backrest and footrest, a folding frame, multi-handle, triple shock absorption, and 360° turning wheels.
2. Anex e/type - 2in1 stroller made of leatherette, which perfectly combines elegance and practicality. Reliable for parents and comfortable for children. The carrycot can be easily removed with one hand. The seat unit's backrest, handle and footrest are adjustable, and the frame folds into a compact size. Front and rear wheels are easily detachable with one click.
3. Anex l/type - functional and comfortable stroller-transformer. It provides everything you need for the child. It has a large basket and hood, double shock absorption and ventilation. The carrycot is easy to remove and fold, the frame also folds together with the seat unit.
4. Anex Quant - 2in1 stroller made of eco-friendly fabric (recycled plastic). It has compact dimensions, LED lighting on the front frame, light-reflective design elements, a mattress with a memory effect, etc. All functions are available with one hand.
5. Anex Air-X is a comfortable lightweight buggy, perfect for travel. It is equipped with a special carry bag for the stroller's transportation, a footrest, a removable bumper, and 5-point safety belts.
6. Anex Air-Z - stroller for any occasions. Easy to fold with one hand. Suitable for children from birth and up to 22 kg. The seat transforms into a mode for babies, similar to a compact cradle. The fabric is conveniently removable for washing. The set includes a U-shaped pillow to support the baby's head.
All models are suitable for year-round use, regardless of the season or weather outside. There is no need to be afraid that in summer the child will overheat inside the stroller, because all Anex models are equipped with a ventilation system that will provide a comfortable microclimate inside. Thus, the baby will not be hot in summer, and will not feel cold in winter.
If you do not like black color - we offer models of other color palettes: beige, blue, turquoise, caramel, gray, yellow, multicolored, etc. Strollers that combine two or more colors have an eye-catchy design.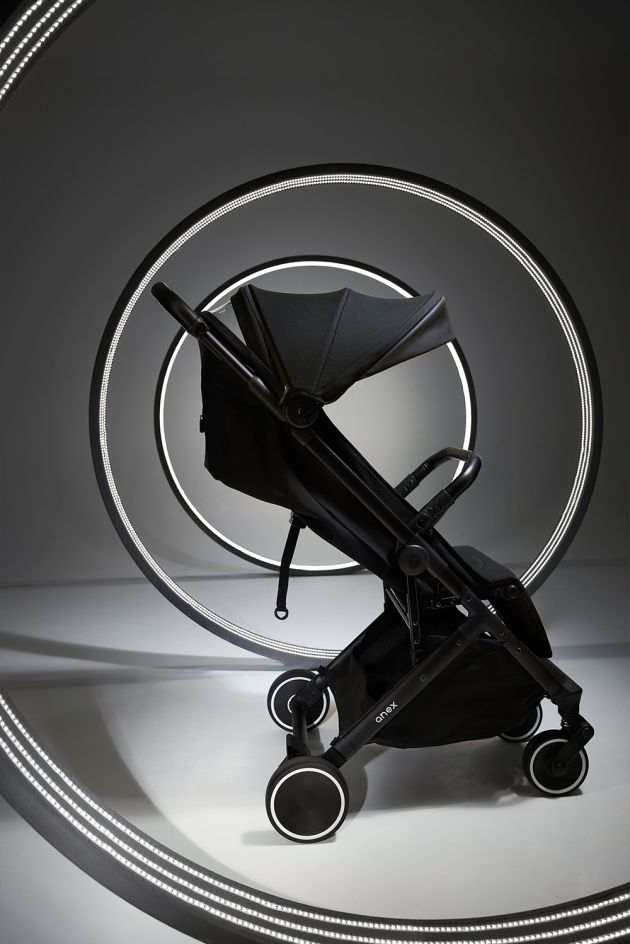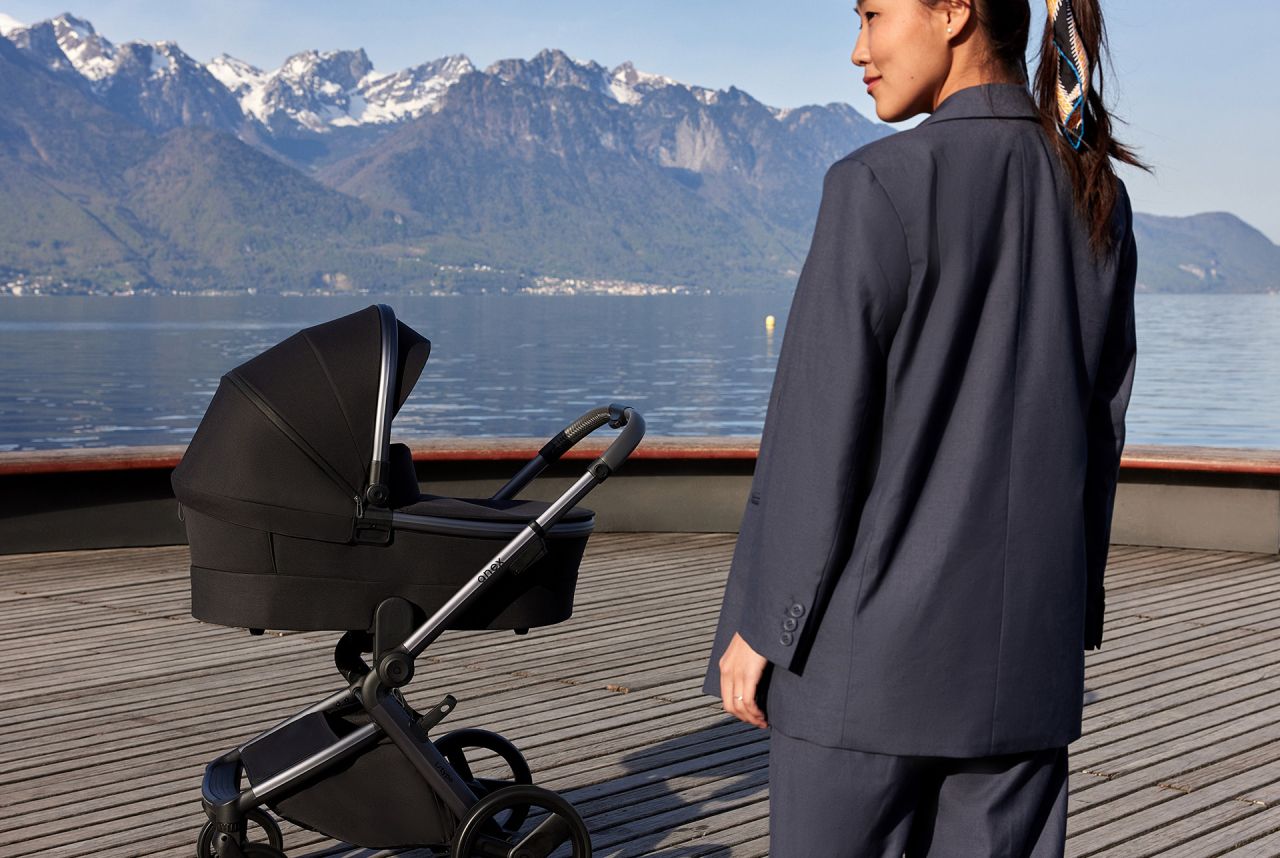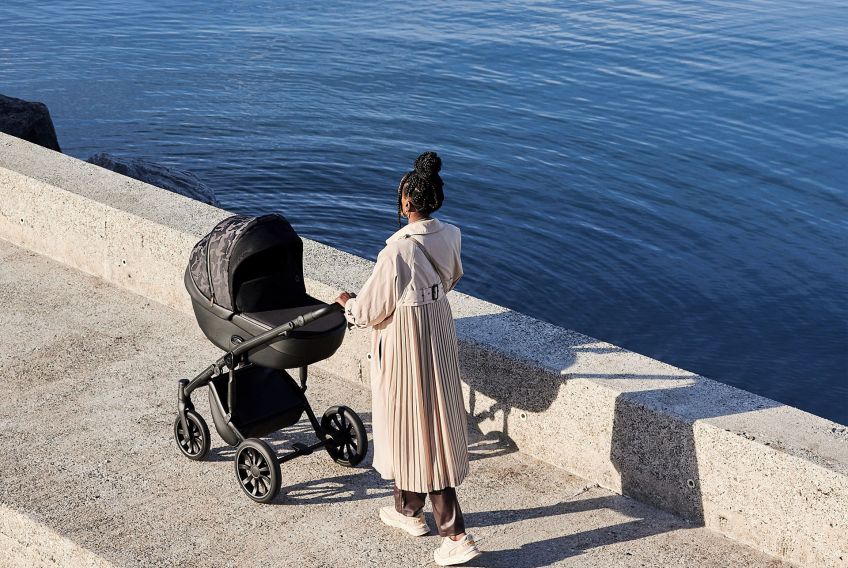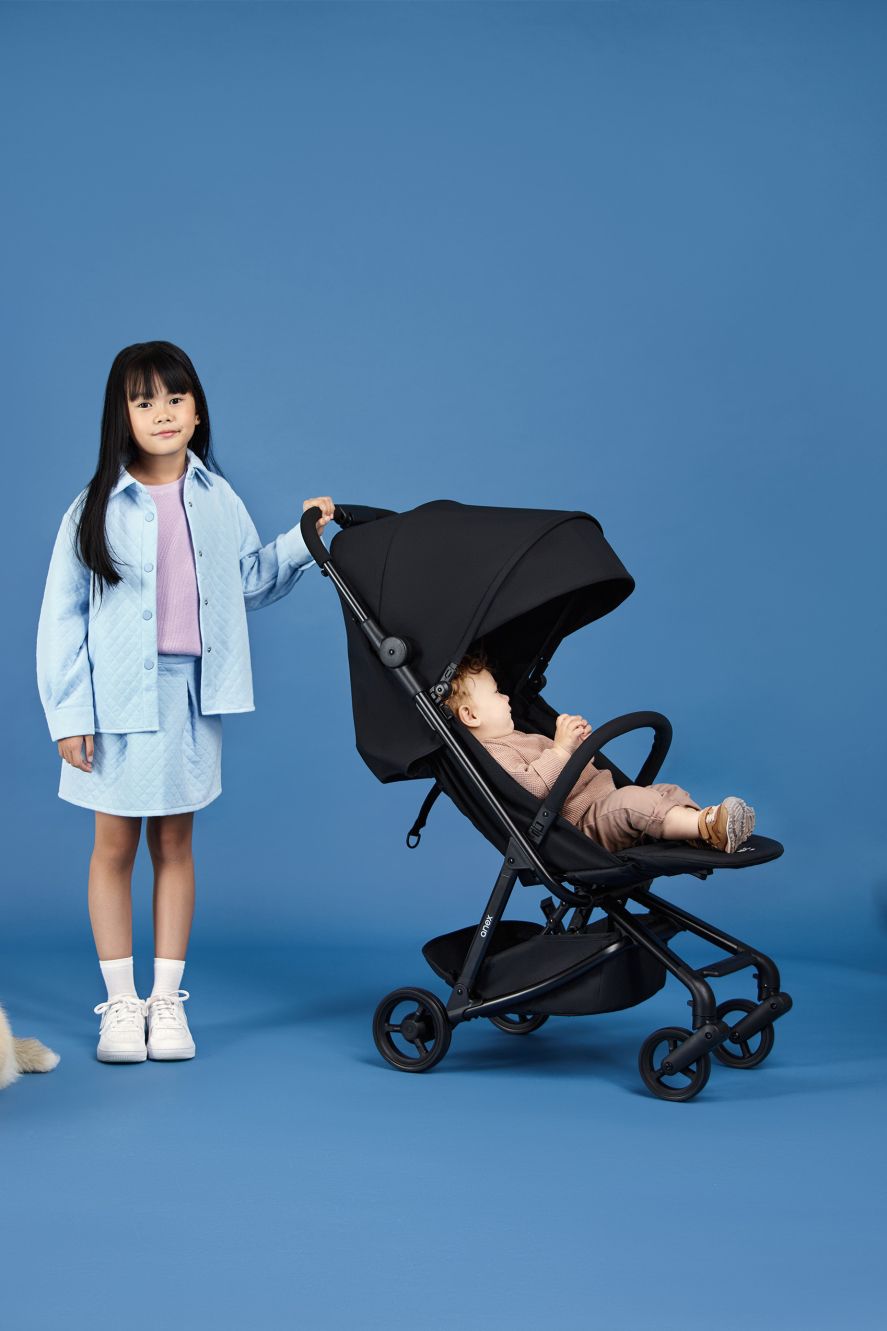 Where to buy a black Anex stroller for babies?
You can order a high-quality stroller from our official dealers. Their addresses and contacts are listed on the "Where to buy" page. Select your city from the pop-up list and click the "Find a store" button. You will get a list of all sellers in your location. In addition, you can use the services of online shopping that deliver orders throughout your country.
Additionally, you can buy all kinds of accessories: mosquito net, rain cover, foot cover, footmuff, blanket, hand muff, etc. Many accessories are included with the stroller for free. You can get acquainted with the assortment and choose the appropriate option on our website. All complaints and suggestions are accepted by phone numbers listed in Contacts.